Set 5 of My Favorite Cartoons and Humor Photographs

Bob Jensen at Trinity University
This is a dreary time of year between Foliage Season and Snow Season.
Even though we do have white snow cover early this year and
The temperature is only 8F this morning
I decided to cheer things up this week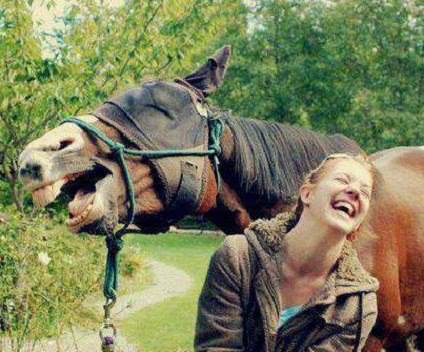 If you had to carry around a load like this 24/7 your feet would also get tired and aching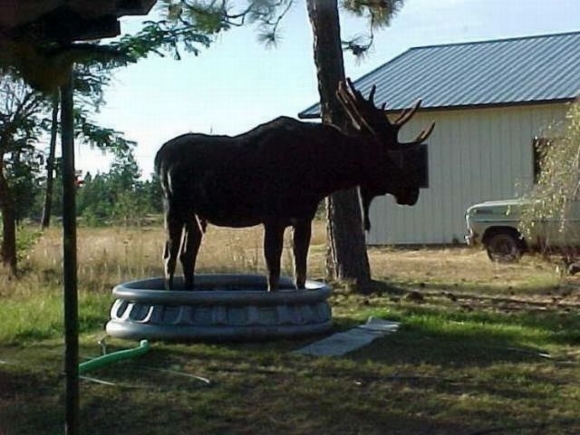 This is a panda frightened during an earthquake in China
She's clutching a policeman's leg
Think of this whenever somebody says something nasty about a policeman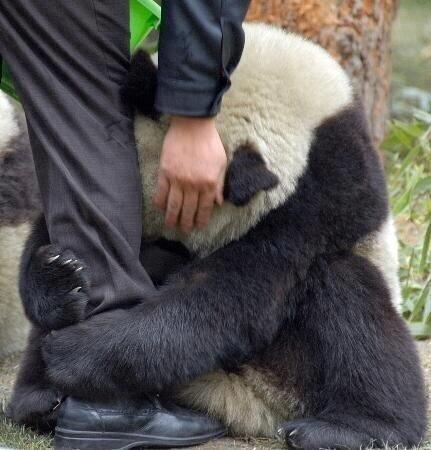 Sometimes it's really hard to not hit below the belt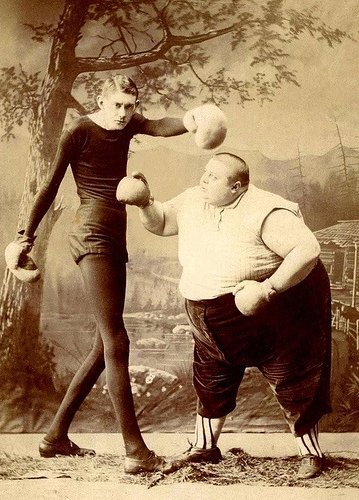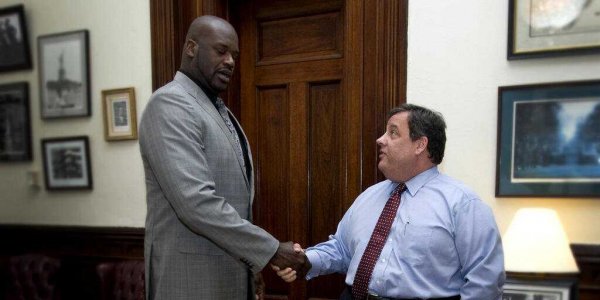 The good news is the terrorists may be "down there" when you arrive "up there"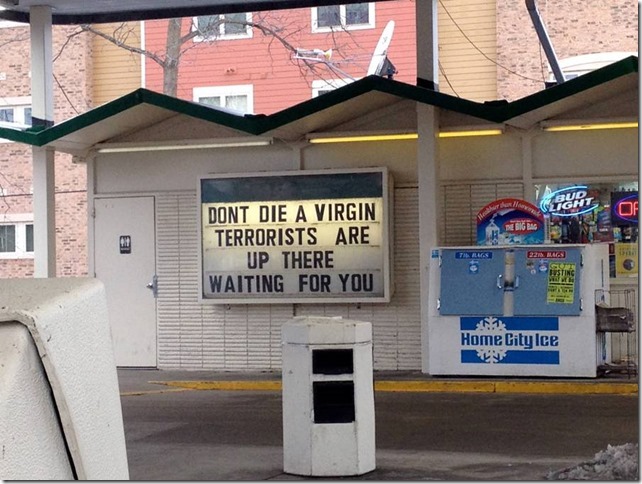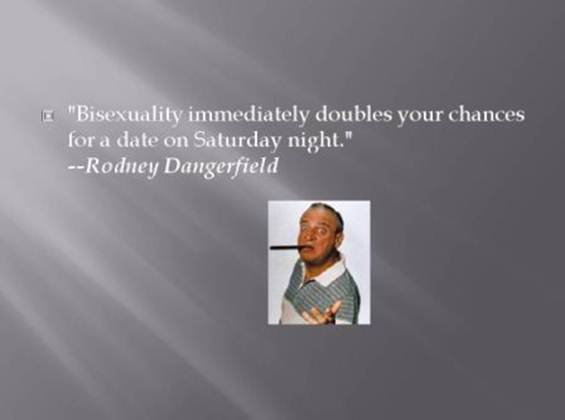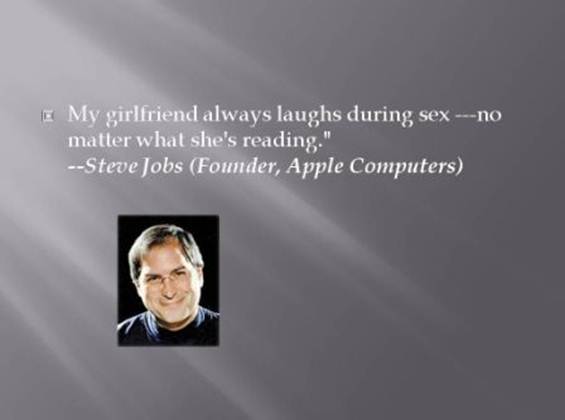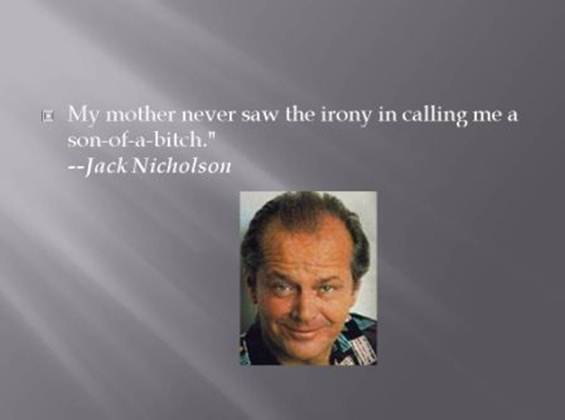 In 2012 between nearly a million bats were killed by wind turbines
The following fear is insignificant in comparison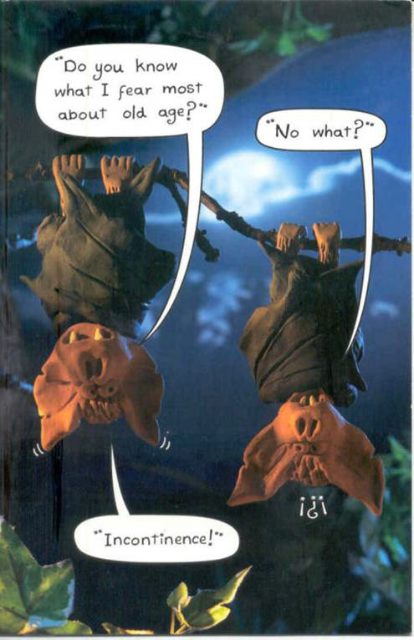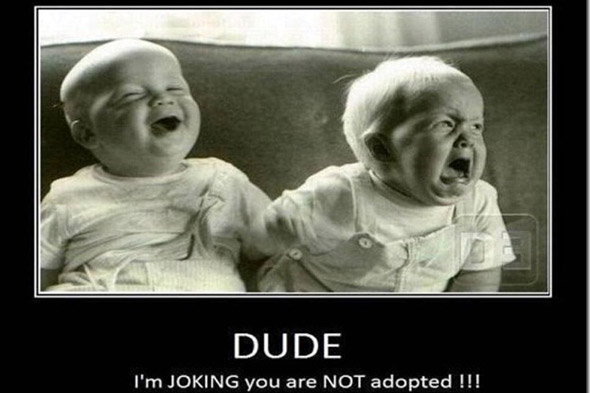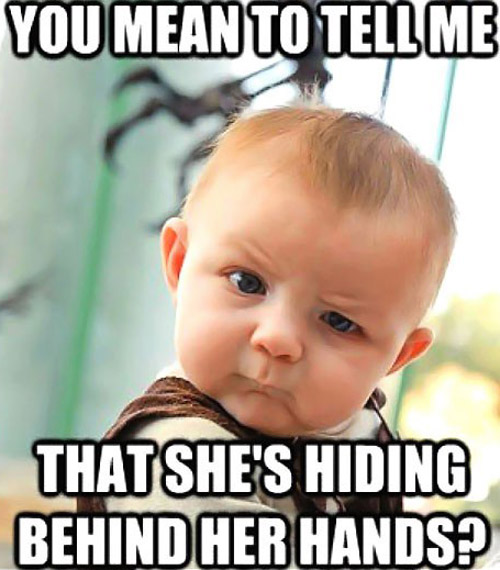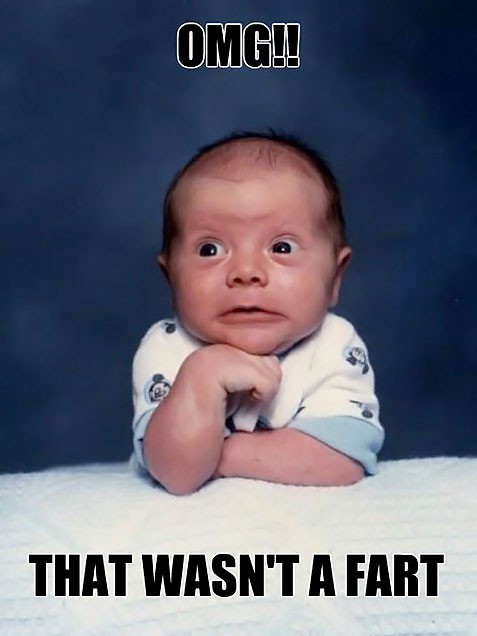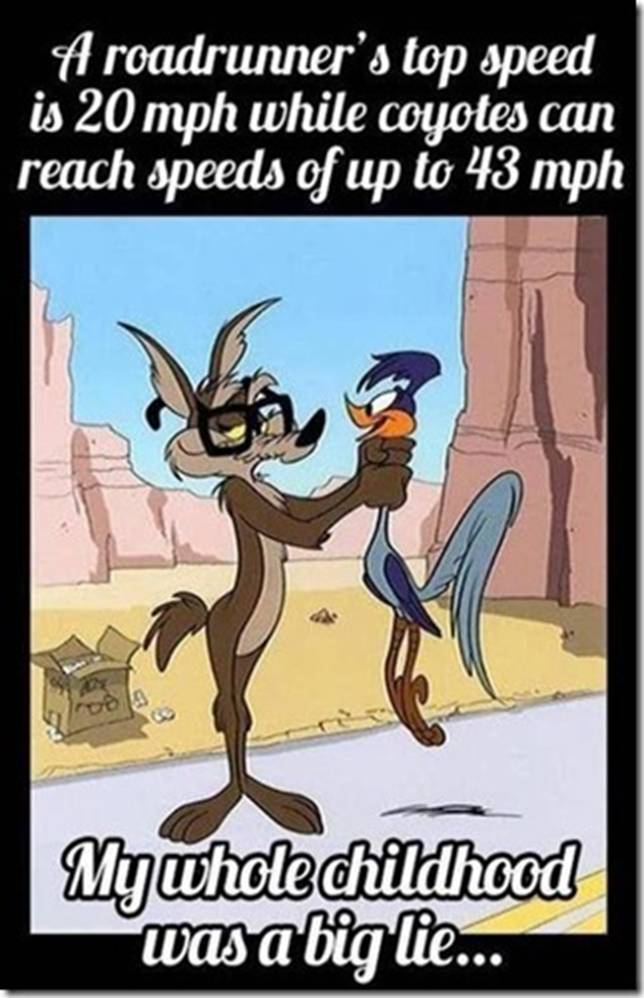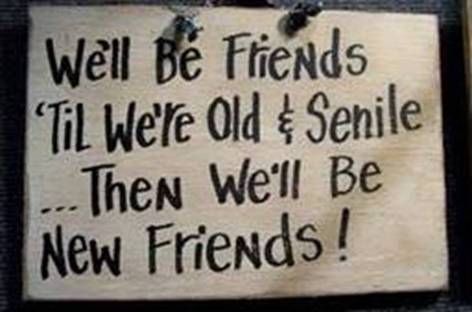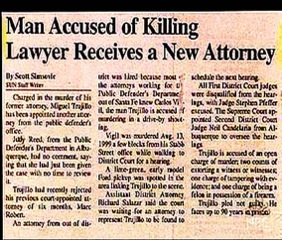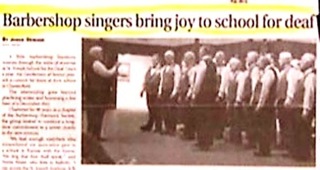 He ain't heavy, he's my buddy until he ... oh you know!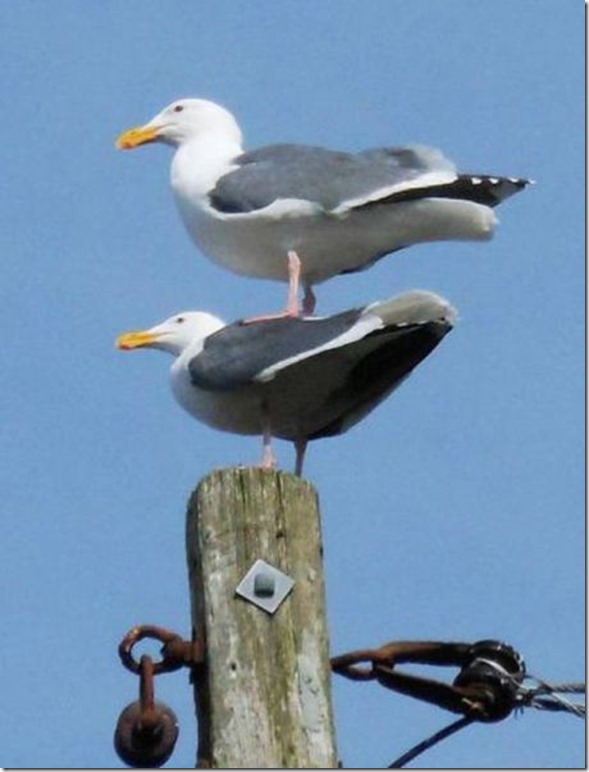 Donald and Daisy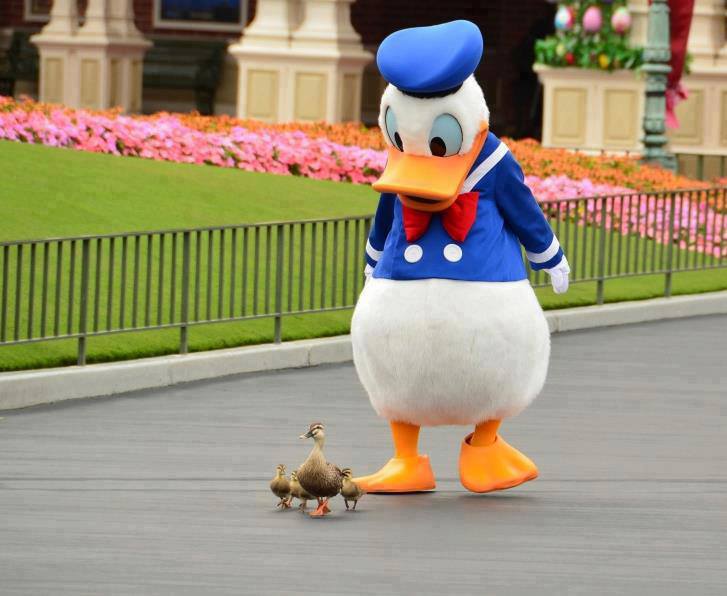 I know all endings have new beginnings --- but does it have to be like this?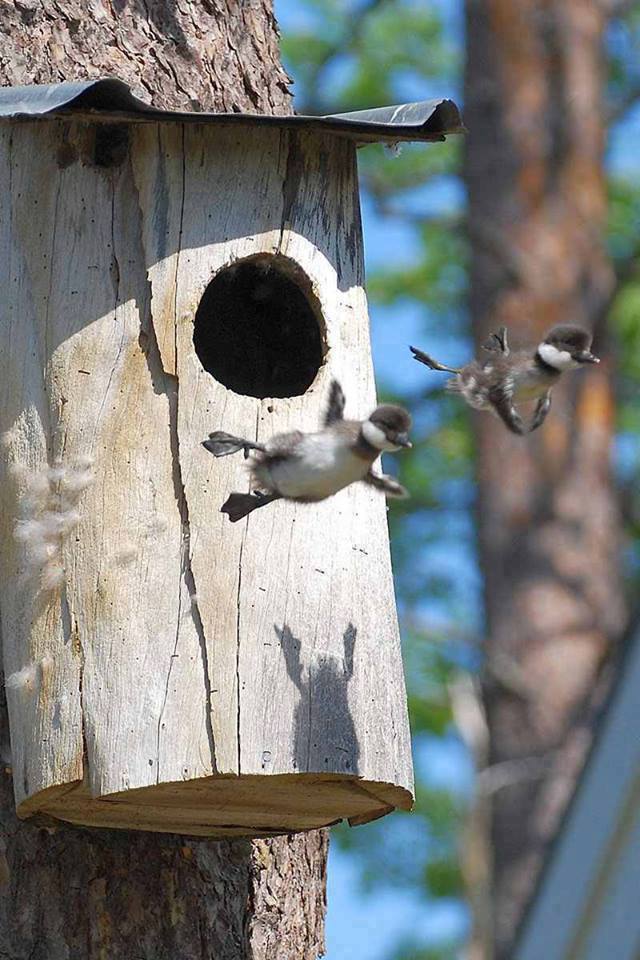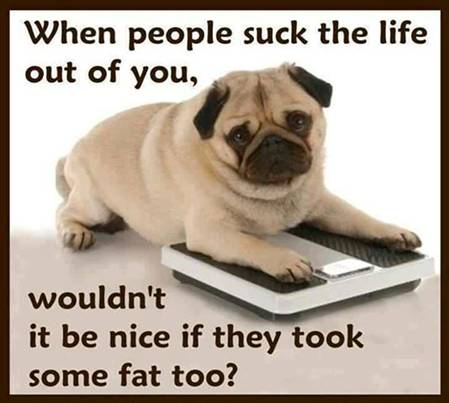 This mother saved her puppies from inside a house on fire
She them gave them shelter in a fire truck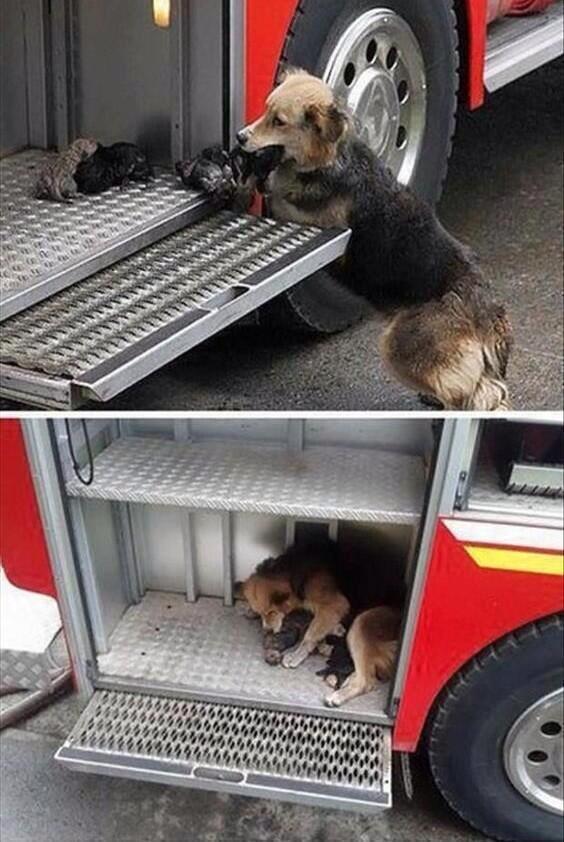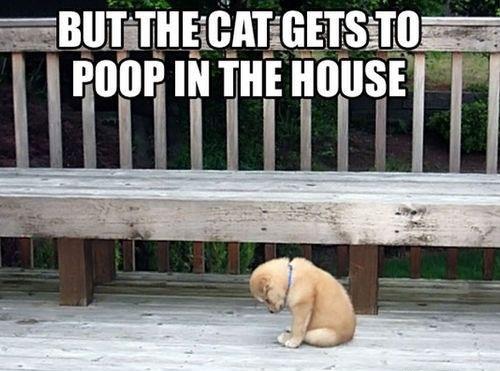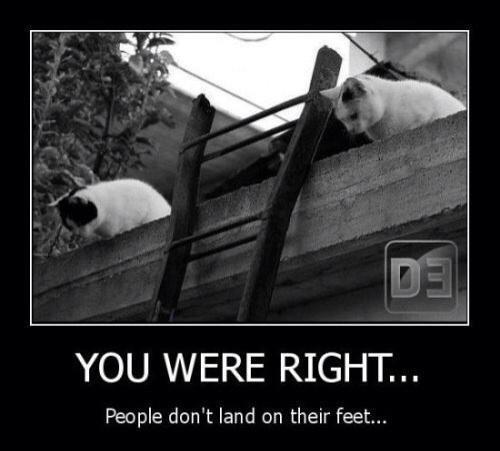 That's why we say "man's best friend"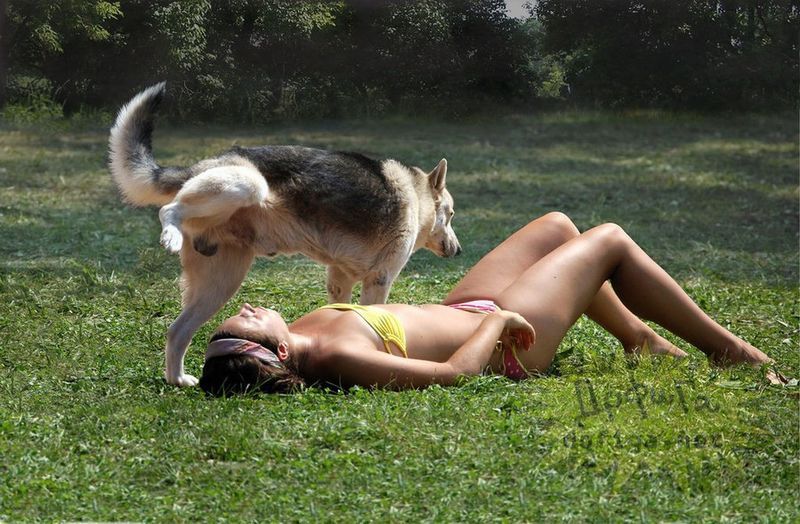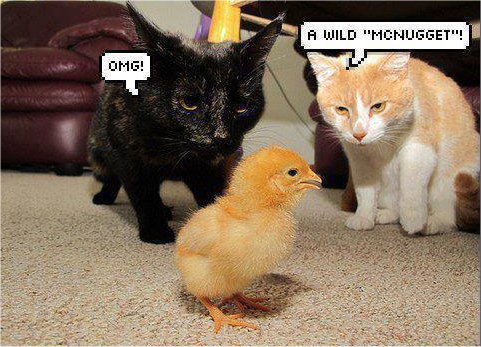 By far the most humor sent to me daily comes from various grandmothers
My friend who sends me the most jokes, cartoons, and occasional serious stuff is Auntie Bev in Ft. Lauderdale
Bev lost her beloved long-time husband Fred in 2012
Her Uncle Joe in San Antonio was both a neighbor and a good friend until he passed away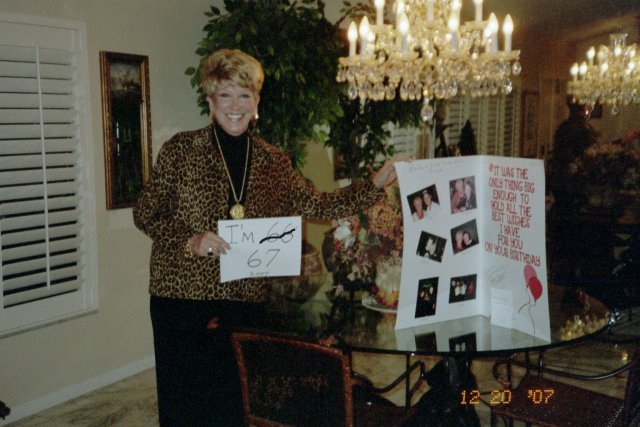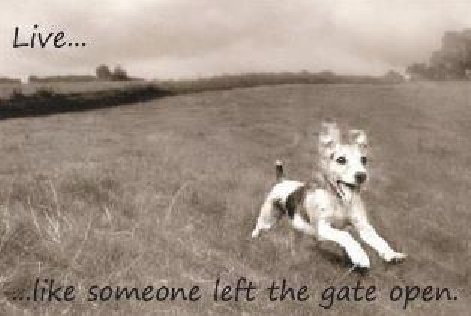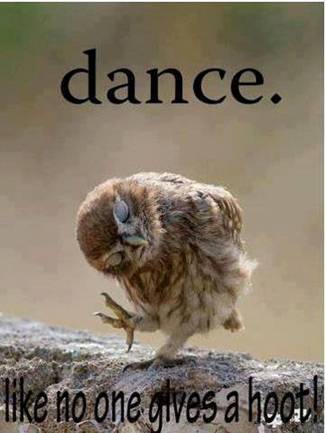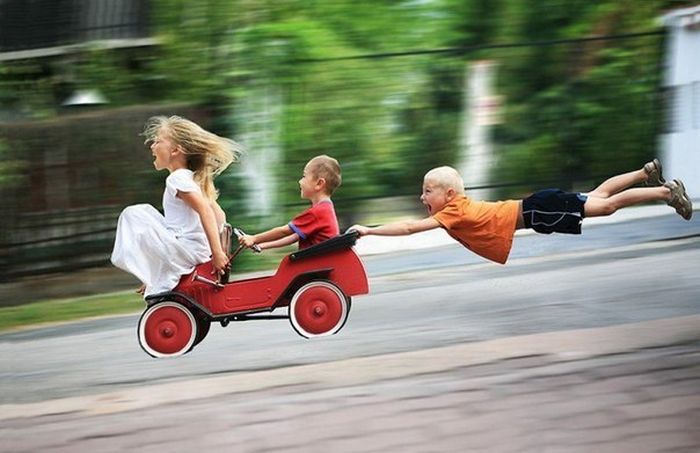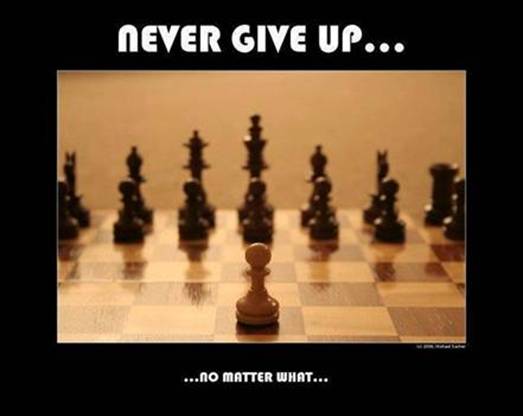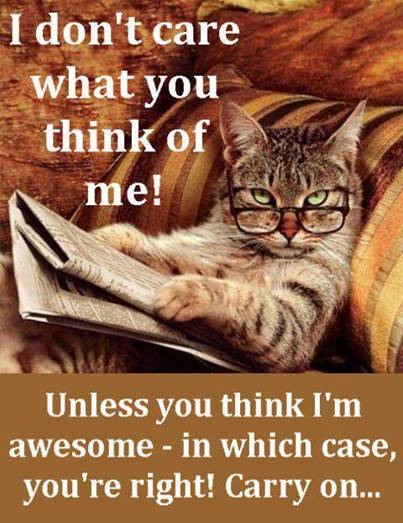 39 Ways to Live and Not Merely Exist ---
http://www.dumblittleman.com/2007/06/39-ways-to-live-and-not-merely-exist.html
One of my ways is a daily ritual of watching sunrises and sunsets ---
http://www.trinity.edu/rjensen/tidbits/SunriseSunset/02/SunriseSunsetFavoritesSet02.htm
"20-Year-Old Hunter S. Thompson's Superb Advice on How to Find Your Purpose and Live a Meaningful Life," by Maria Popova, Brain Pickings, November 4, 2013 ---
http://www.brainpickings.org/index.php/2013/11/04/hunter-s-thomspon-letters-of-note-advice/
"Happy 100th Birthday, Albert Camus: The Legendary Philosopher on Happiness, Unhappiness, and Our Self-Imposed Prisons," by Maria Popova, Brain Pickings, November 7, 2013 ---
http://www.brainpickings.org/index.php/2013/11/07/albert-camus-notebooks-happiness/
Humor
Set 01 --- http://www.trinity.edu/rjensen/tidbits/Humor/2011/Set01/Humor2011Set01.htm

Set 02 --- www.trinity.edu/rjensen/tidbits/Humor/2011/Set02/Set02.htm

Set 03 --- http://www.trinity.edu/rjensen/Tidbits/Humor/2012/Set03/HumorSet03.htm

Set 04 --- www.trinity.edu/rjensen/Tidbits/Humor/2013/Set04/HumorSet04.htm

Set 05 --- www.trinity.edu/rjensen/Tidbits/Humor/Set05/HumorSet05.htm
---
More of Bob Jensen's Pictures and Stories
http://www.trinity.edu/rjensen/Pictures.htm
WhiteMountainHistory.org --- http://whitemountainhistory.org/
Over 70 Historical Photographs --- http://photos.whitemountainhistory.org/AlbumHomeView.aspx
Blogs of White Mountain Hikers (many great photographs) ---
http://www.blogger.com/profile/02242409292439585691
Especially note the archive of John Compton's blogs at the bottom of the page at
http://1happyhiker.blogspot.com/
AMC White Mountain Guide: Hiking Trails in the White Mountain National Forest ---
http://books.google.com/books/about/AMC_White_Mountain_Guide.html?id=V6-hFq6yHcAC
Find Hiking Trails --- http://www.traillink.com/?gclid=CPPLy8-wt7ECFYNx4AodR2QAsQ
Seven Mile Ford Farm (Wes Lavin) ---
http://www.facebook.com/media/set/?set=a.696607201622.2152004.20102311&type=3&l=2d76bf4dc6
Photographs of Vergennes (Oldest Village in Vermont) http://cdi.uvm.edu/collections/getCollection.xql?pid=bixby
Historic Barn Etchings Tell Tale of Hard-Working Children --- Click Here
http://www.openculture.com/2012/06/historic_barn_etchings.html?utm_source=feedburner&utm_medium=email&utm_campaign=Feed%3A+OpenCulture+%28Open+Culture%29
What Goes on in a Garden? --- http://www.youtube-nocookie.com/embed/xHkq1edcbk4?rel=0
Photographs of Vergennes (Oldest Village in Vermont) http://cdi.uvm.edu/collections/getCollection.xql?pid=bixby
Historic Barn Etchings Tell Tale of Hard-Working Children --- Click Here
http://www.openculture.com/2012/06/historic_barn_etchings.html?utm_source=feedburner&utm_medium=email&utm_campaign=Feed%3A+OpenCulture+%28Open+Culture%29
On May 14, 2006 I retired from Trinity University after a long and wonderful career as an accounting professor in four universities. I was generously granted "Emeritus" status by the Trustees of Trinity University. My wife and I now live in a cottage in the White Mountains of New Hampshire ---
http://www.trinity.edu/rjensen/NHcottage/NHcottage.htm
Bob Jensen's Blogs --- http://www.trinity.edu/rjensen/JensenBlogs.htm
Current and past editions of my newsletter called New Bookmarks --- http://www.trinity.edu/rjensen/bookurl.htm
Current and past editions of my newsletter called Tidbits --- http://www.trinity.edu/rjensen/TidbitsDirectory.htm
Current and past editions of my newsletter called Fraud Updates --- http://www.trinity.edu/rjensen/FraudUpdates.htm
Bob Jensen's past presentations and lectures --- http://www.trinity.edu/rjensen/resume.htm#Presentations
Our address is 190 Sunset Hill Road, Sugar Hill, New Hampshire
Our cottage was known as the Brayton Cottage in the early 1900s
Sunset Hill is a ridge overlooking with New Hampshire's White Mountains to the East
and Vermont's Green Mountains to the West
Bob Jensen's Threads --- http://www.trinity.edu/rjensen/threads.htm
Bob Jensen's Home Page --- http://www.trinity.edu/rjensen/