Set 3 of Ice Pictures Featuring Ice on Mountain Rivers
Bob Jensen at Trinity University
The most destructive thing about winter is not the snow --- it's the ice
That glistening shining coatings on trees and bushes that look so beautiful
But ice is the Devil's freezing curse on vegetation and roadways
Five years ago I broke three ribs on ice, and two years later two ribs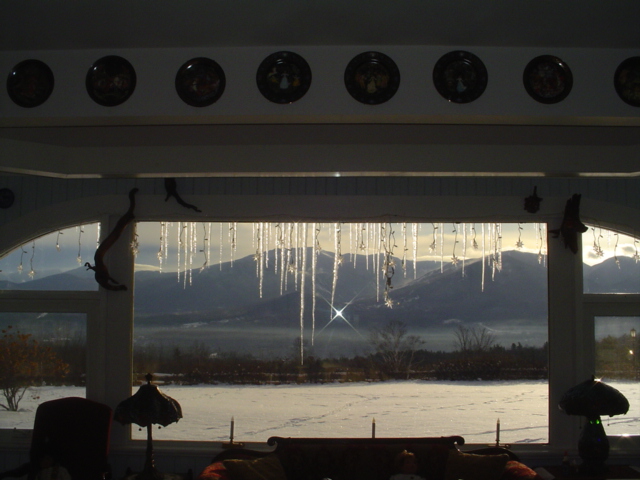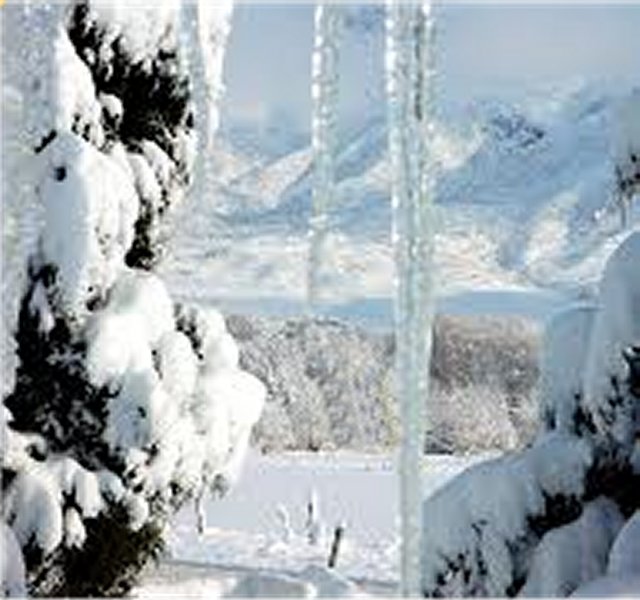 We once had three birch trees on the island of our circular drive
Now only two remain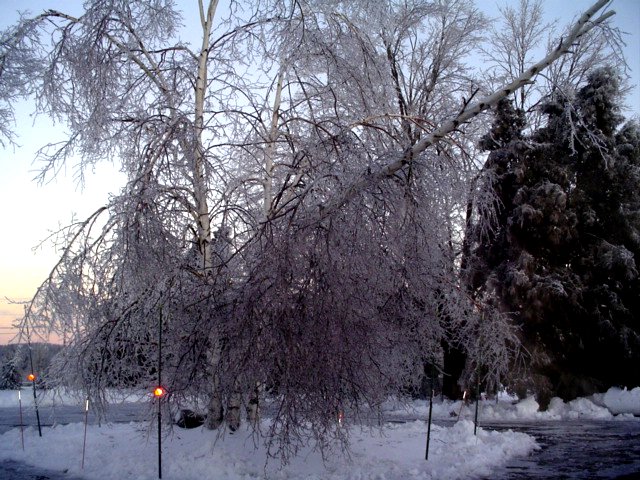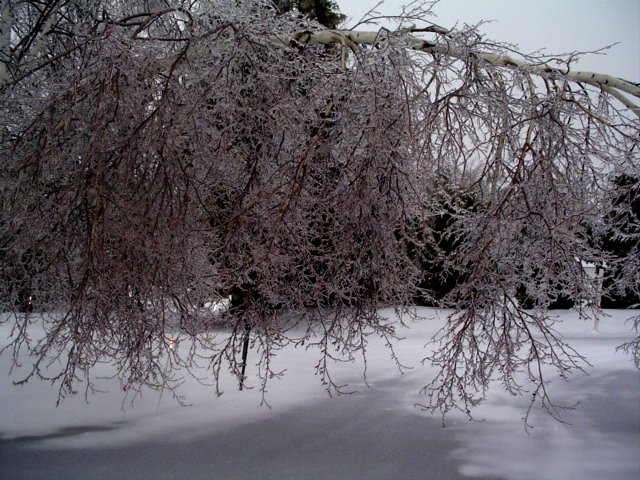 The trees in our grove trying to withstand the Devil's curse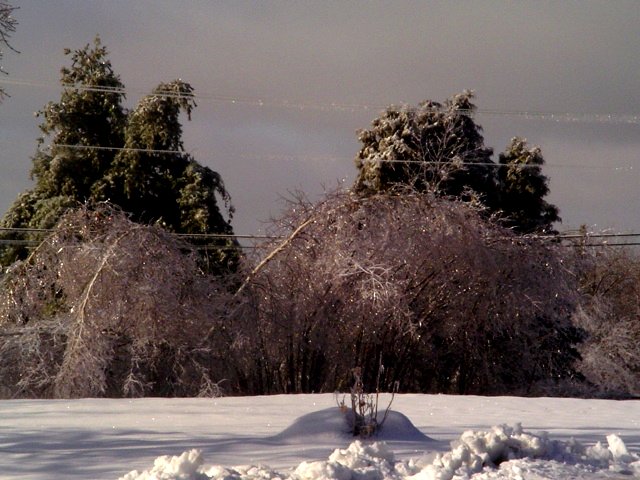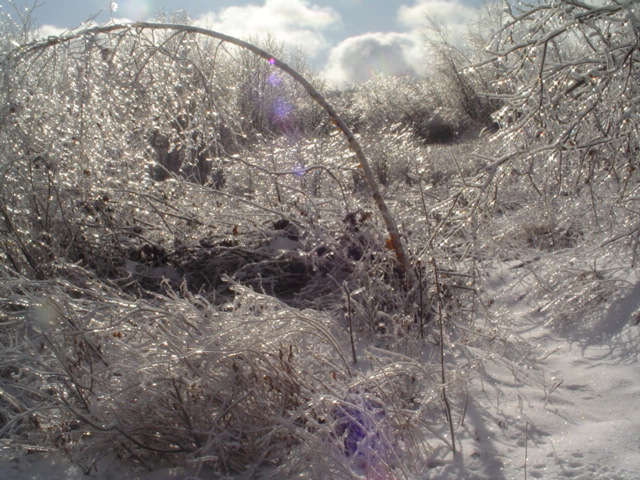 So much beauty and so much destruction
Thus far our wild cherry tree has survived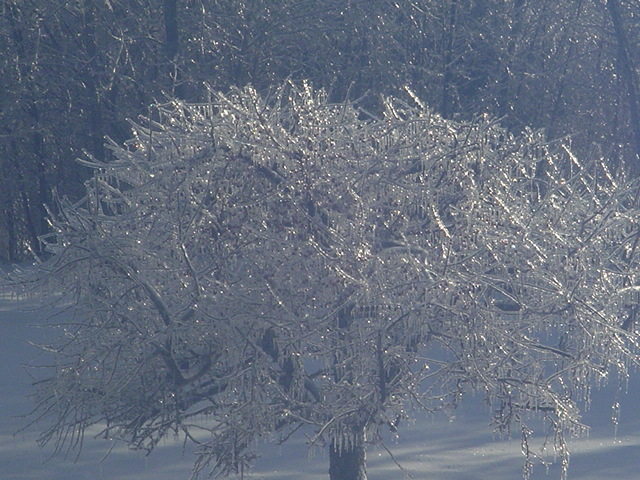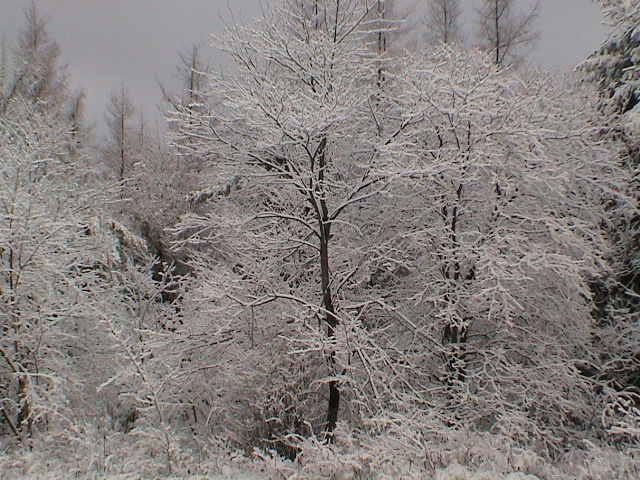 Our Christmas lights fit in with the ice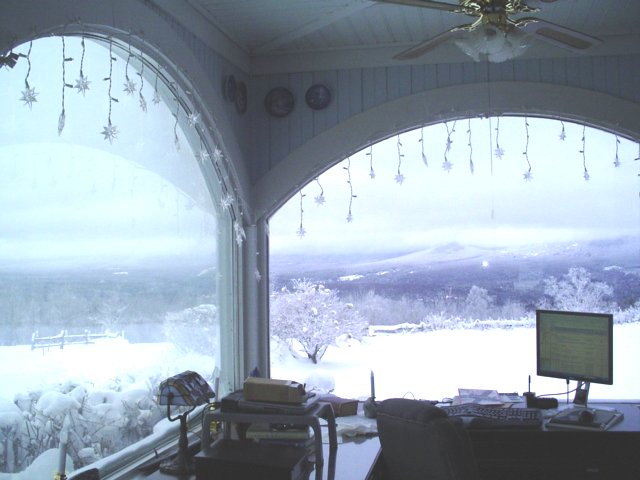 As did the icicles hanging down from the roof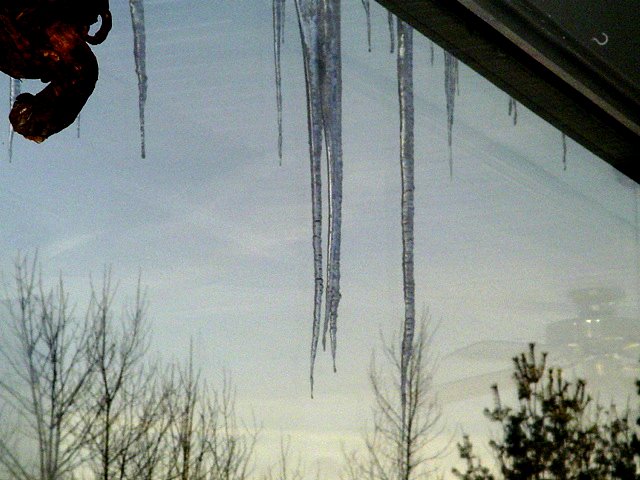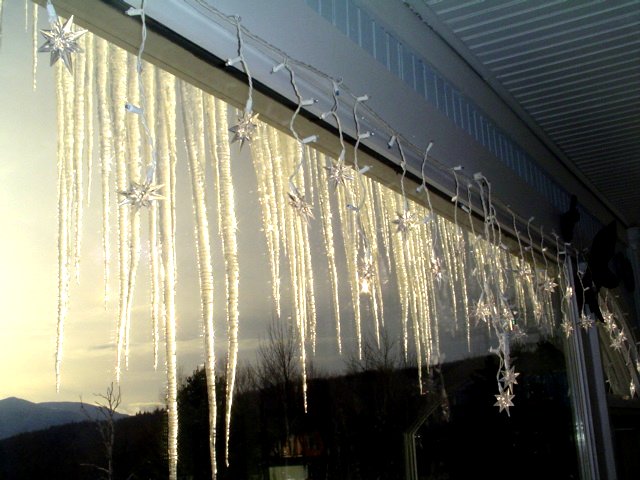 Wintertime year in and year out takes its toll on the huge maple trees in our field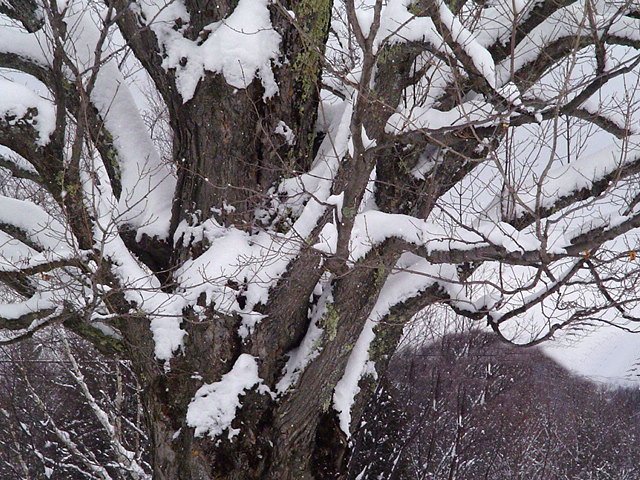 About three miles down the road is the Gale River as it runs through Franconia Village
This is a beautiful mountain stream not recommended in any season for boats or swimming or even wading
http://en.wikipedia.org/wiki/Gale_River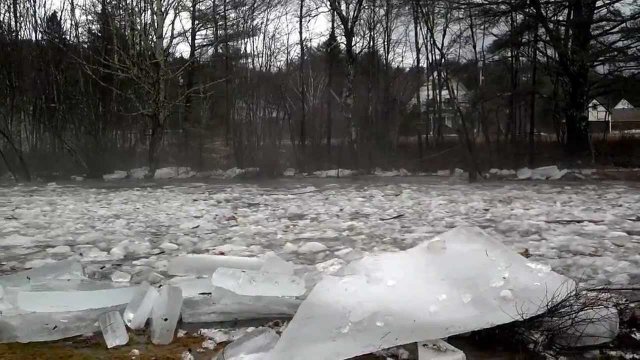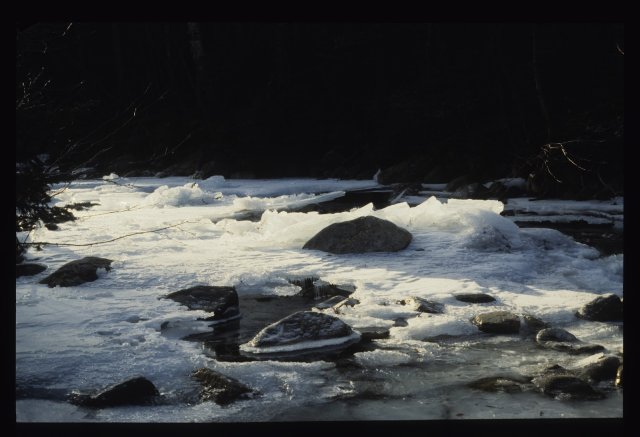 The Gale River eventually runs into the much larger Ammonoosuc River
http://en.wikipedia.org/wiki/Ammonoosuc_River
The Ammonoosuc River runs through Littleton about 10 miles from our cottage
The Native American meaning of "Ammonoosuc" is wild river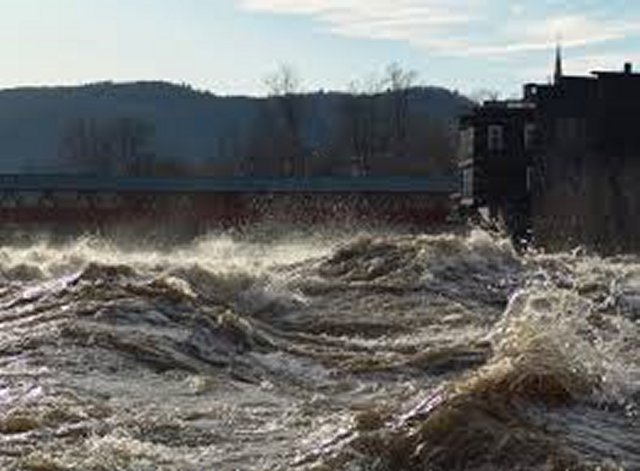 My friend Sonny O'Neal in Littleton lives alongside the Ammonoosuc River
One year, before we lived in New Hampshire, an ice jam flood swept his mobile home into the river
His five-year old daughter went under the water
Sonny reached down and miraculously found her arm
Later Sonny used his dump truck to haul in about 100 truck loads of fill
before building his present house higher up from the river.
This is an ice jam on the Ammonoosuc River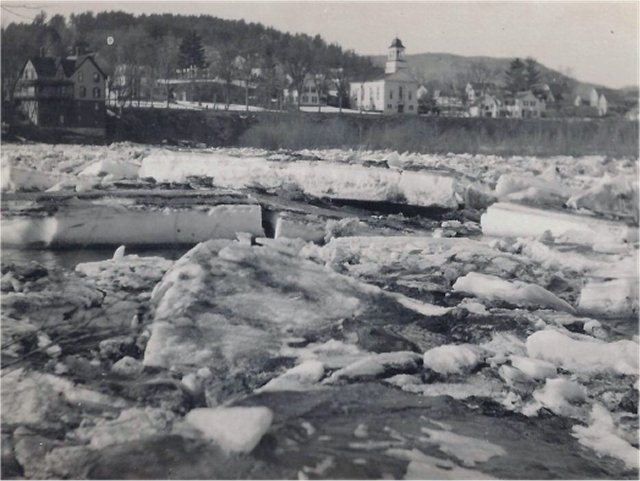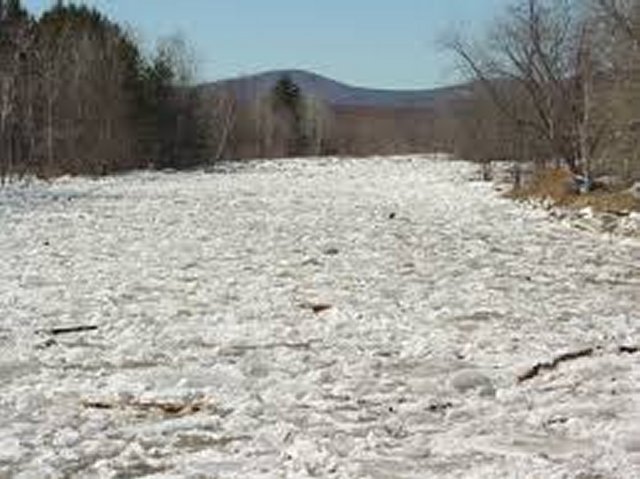 This is the ice going out on the river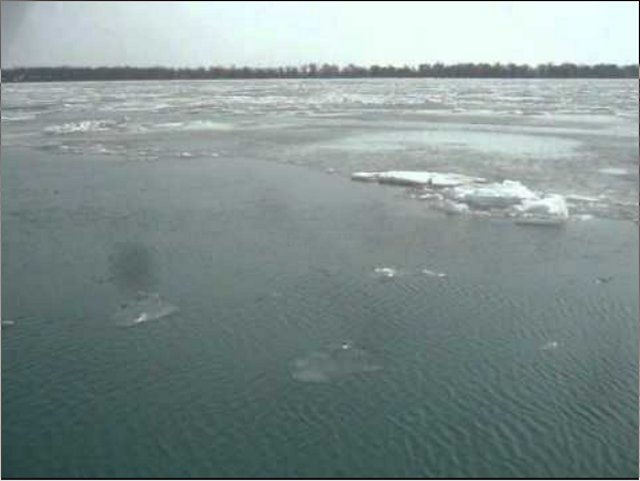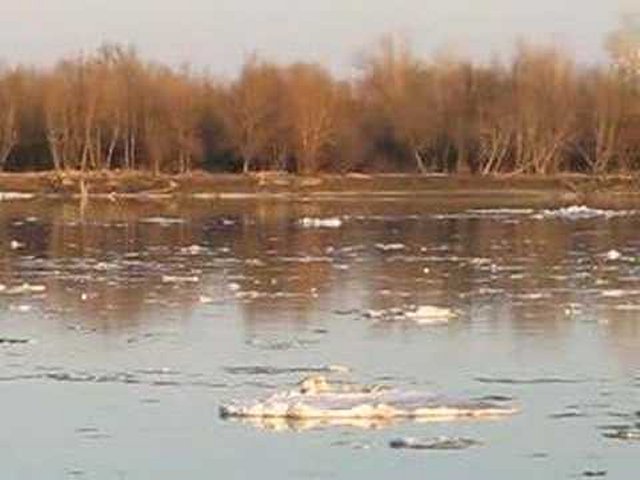 Grist Mill --- http://en.wikipedia.org/wiki/Gristmill
Littleton Grist Mill --- http://en.wikipedia.org/wiki/Littleton,_New_Hampshire
Located along the banks of the Ammonoosuc River is the Littleton Grist Mill. The historic mill first opened in 1798, and has been fully restored to its original appearance. Between 1867 and 1909, the local Kilburn Brothers factory published photographs, stereoviews, and sold stereoscopes, double-picture viewers popular in the Victorian age.
This is the Littleton Grist Mill in downtown Littleton
It remains along the shore of the Ammonoosuc River
It's now a gift store

This is an old railroad bridge across the Ammonoosuc River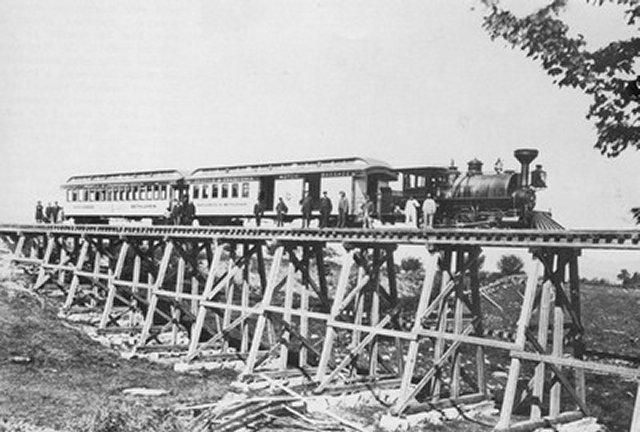 Pictures of Ice
Set 1 --- http://www.trinity.edu/rjensen/tidbits/JackFrostPaint/Set01/JackFrost01.htm

Set 2 --- http://www.trinity.edu/rjensen/tidbits/JackFrostPaint/Set02/JackFrostSet02.htm

Set 3 --- http://www.trinity.edu/rjensen/tidbits/JackFrostPaint/Set03/JackFrostSet03.htm

Also see http://www.trinity.edu/rjensen/tidbits/2008/tidbits080219.htm

Also see http://www.trinity.edu/rjensen/tidbits/2009/tidbits090504.htm
The Fascinating Science of Snow --- http://www.openculture.com/2012/12/the_fascinating_science_of_snow.html
Great Snow Picture Slide Show --- www.cs.trinity.edu/~rjensen/temp/SnowPictures.pps
A Train Ride for You --- http://www.openmyeyeslord.net/Train Ride.swf
My Theme Song for Life Slide Show ---
http://www.cs.trinity.edu/~rjensen/temp/AlaskaRailwayRoutes.pps
More of Bob Jensen's Pictures and Stories
http://www.trinity.edu/rjensen/Pictures.htm
White Mountain News --- http://www.whitemtnews.com/
Bob Jensen's Blogs --- http://www.trinity.edu/rjensen/JensenBlogs.htm
Current and past editions of my newsletter called New Bookmarks --- http://www.trinity.edu/rjensen/bookurl.htm
Current and past editions of my newsletter called Tidbits --- http://www.trinity.edu/rjensen/TidbitsDirectory.htm
Current and past editions of my newsletter called Fraud Updates --- http://www.trinity.edu/rjensen/FraudUpdates.htm
Bob Jensen's past presentations and lectures --- http://www.trinity.edu/rjensen/resume.htm#Presentations
Our address is 190 Sunset Hill Road, Sugar Hill, New Hampshire
Our cottage was known as the Brayton Cottage in the early 1900s
Sunset Hill is a ridge overlooking with New Hampshire's White Mountains to the East
and Vermont's Green Mountains to the West
Bob Jensen's Threads --- http://www.trinity.edu/rjensen/threads.htm
Bob Jensen's Home Page --- http://www.trinity.edu/rjensen/