Set 1 Photographs of New England Lakes --- Lake Winnipesaukee
Bob Jensen at Trinity University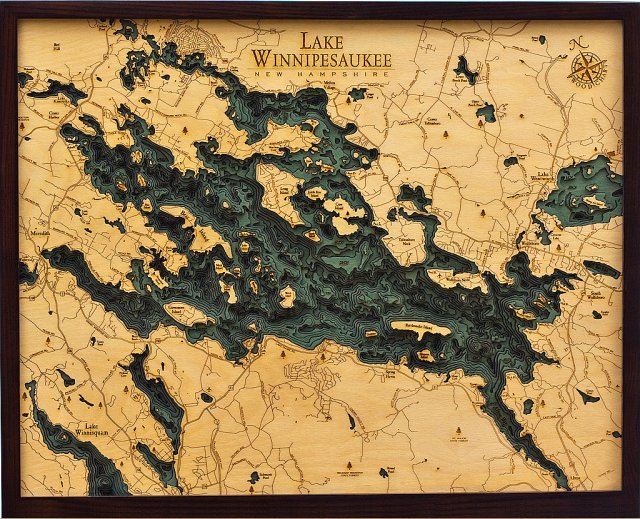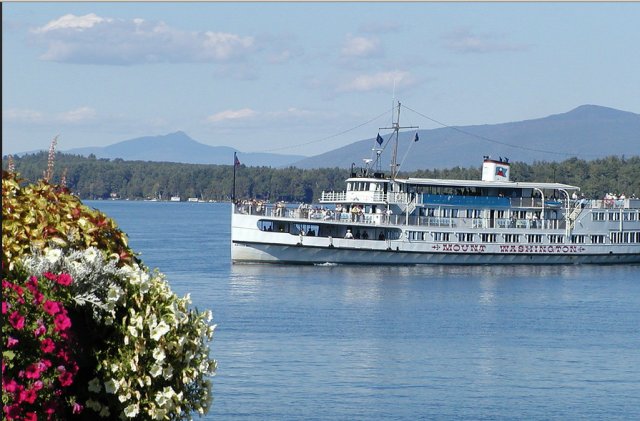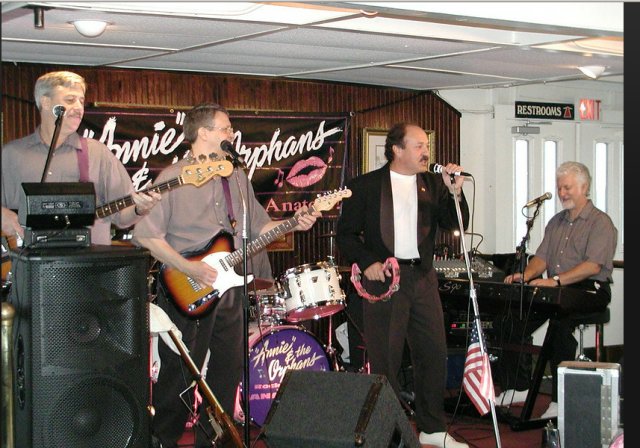 This is the first of my sets of photographs of New England lakes. Set 1 features Lake Winnipesaukee that's less than an hour south of our cottage in what is known as the Lakes Region of New Hampshire. Lake Winnipesaukee's New Hampshire's largest lake in terms of length (nearly 30 miles) and depth (over 200 feet deep in some parts). The lake is unique with over 250 islands, some of which have one home and some of which have multiple homes. Of course there are also many uninhabited islands in this lake. Some islands are served by a mail boat when the ice is out of the lake.
In May 2014 our daughter Maria visited via Amtrak from her home on a small lake about half way between Milwaukee and Madison, Wisconsin. She commutes to Milwaukee daily where as a Registered Nurse (RN) she manages a department in a psychiatric hospital. She has years of experience as both a psychiatric nurse and a geriatric nurse. She does not like to fly and generally takes a train whenever possible. On her previous two visits she took Amtrak via Washington DC to Boston where she caught a bus into Concord, New Hampshire.
More one percenters have big and beautiful homes on Lake Winnipesaukee that at any other location in New Hampshire. Some of these wealthy residents live year-around on the lake, but most live elsewhere in our harsh winter months. Springtime is virtually non-existent in New Hampshire, but the cool summers and colorful foliage seasons are very popular.
Two of the highlights since we retired in New Hampshire happened during Maria's visits. In 2012 we took Maria and her daughter Michelle for several days in the Trapp Family Lodge in Vermont ---
http://www.trinity.edu/rjensen/tidbits/Hotels/TrappFamilyLodge/Trapp2013.htm
In 2014 when Maria visited by herself we took Maria on the Champaign brunch boat cruise on Lake Winnipesaukee ---
http://www.cruisenh.com/
The big cruise boat is named the Mount Washington. When the ice is out of the lake, this boat features plain cruises, dinner-dance cruises, and Sunday Champaign brunch cruises featuring tremendous food and live music.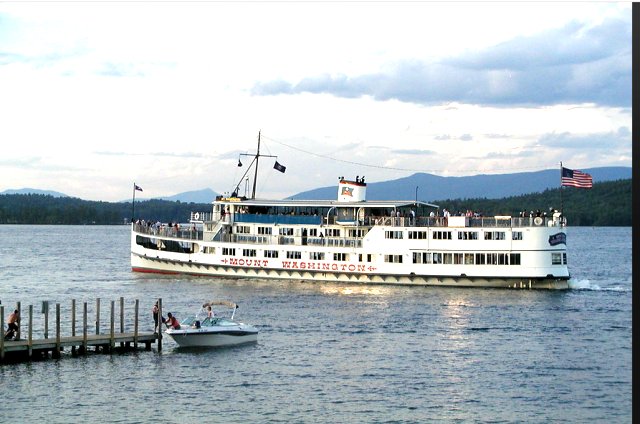 You can get on board at two different docks. Wee arrived early at the start of the cruise
at Weirs Beach. Because Erika has difficulty standing the Captain let us board early silightly
before 10:00 a.m. Most passengers are finished eating before the boat departs at 11:00 a.m.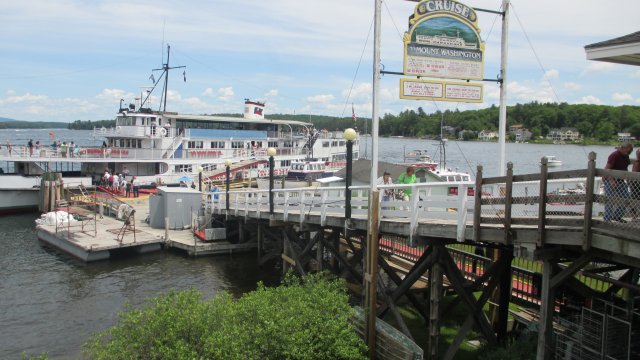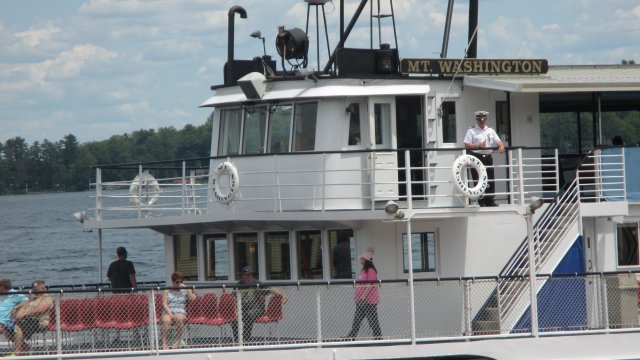 This is mother and daughter before the other passengers boarded.
We lucked out on this day in May because the boat was only about a third full, giving us lots of elbow room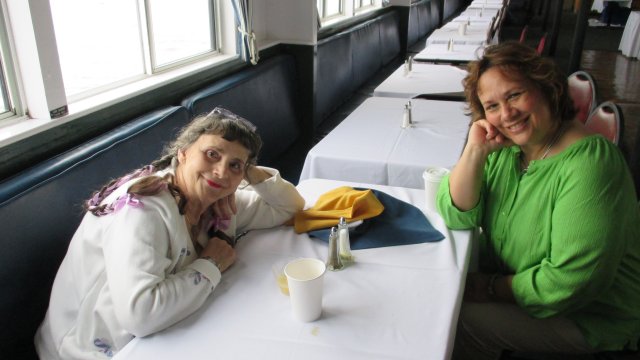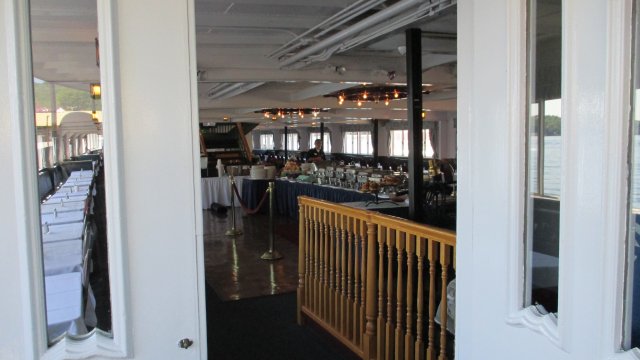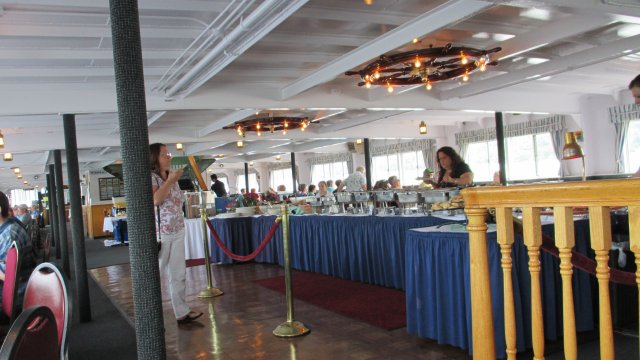 Before our boat departed we watched smaller boats and jet skiers coming and going across the way.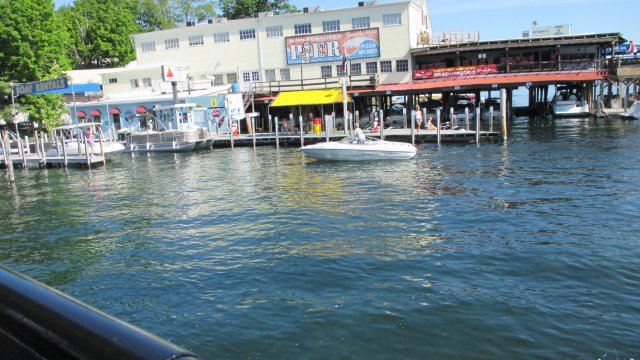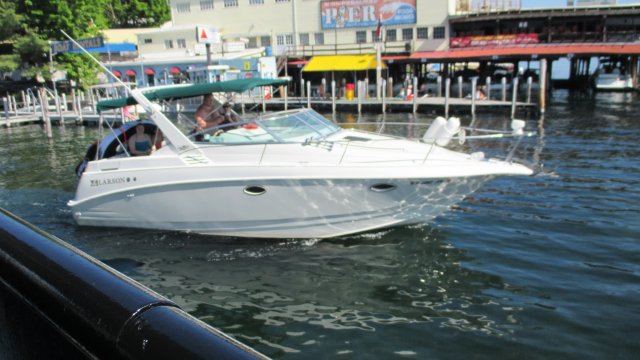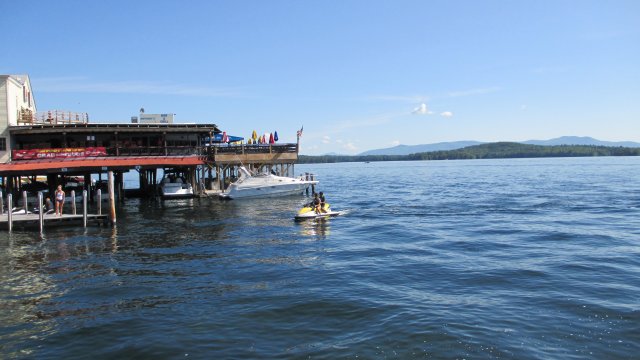 After departing we encountered boats of various sizes and styles on this Sunday morning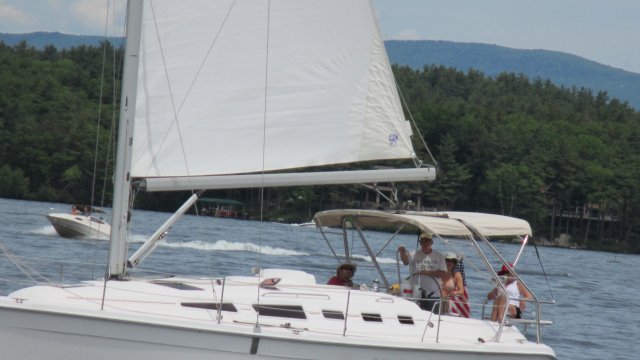 This is one of smallest islands (among 250+ islands) in Lake Winnipesaukee
In the winter you can reach these islands on skis or snow mobiles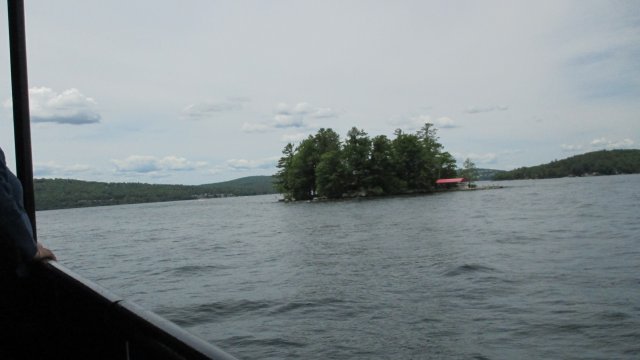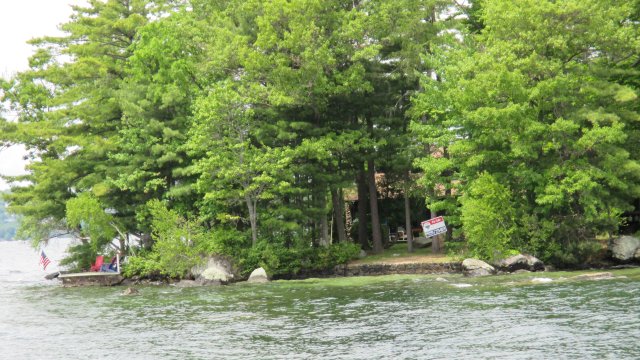 An 1825 Postcard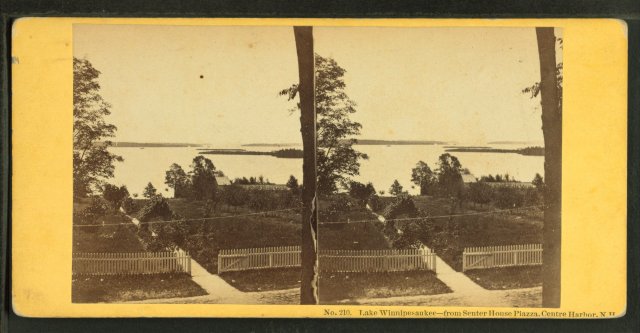 Lake Winnipesaukee --- http://en.wikipedia.org/wiki/Lake_Winnipesaukee
. . .

Lake Winnipesaukee has been a tourist destination for more than a century, especially for residents seeking respite from the summer heat of Boston and New York City. The Native American name Winnipesaukee means either "smile of the Great Spirit" or "beautiful water in a high place."[4] At the outlet of the Winnipesaukee River, the Winnipesaukee Indians, a subtribe of the Pennacook, lived and fished at a village called Acquadocton. Today, the site is called The Weirs, named for the weirs colonists discovered when first exploring the region.

Winnipesaukee is a glacial lake but an unusual one, since the last glaciation actually reversed the flow of its waters. Draining the central portion of New Hampshire, it once flowed southeast, leaving via what is now Alton Bay toward the Atlantic Ocean. When glacial debris blocked this path, flow was redirected westward through Paugus Bay into the Winnipesaukee River. The latter flows west from the lake and joins the Pemigewasset River in Franklin to form the Merrimack River, which flows south to Massachusetts and into the Atlantic.

Center Harbor witnessed the first intercollegiate sporting event in the United States, as Harvard defeated Yale by two lengths in the first Harvard-Yale Regatta on August 3, 1852.The outcome was repeated 100 years later when the schools celebrated the centennial of the race by again competing on Lake Winnipesaukee (Harvard winning by 2.7 seconds).[6]

Lake Winnipesaukee was also where the eponymous Lake Winnipesaukee mystery stone was found.

Cities and Towns

The communities that surround the lake, clockwise from the southernmost town, are:

Islands

There are at least 258 natural islands on Lake Winnipesaukee that are at least 3 feet (0.9 m) above lake level and contain vegetation, about 130 of which are over .25 acres (0.10 ha) in size. 26 of these are 25 acres (10 ha) or larger:

Long Island—1,186 acres (480 ha)
Bear Island—780 acres (320 ha)
Cow Island—522 acres (211 ha)
Governors Island—504 acres (204 ha)
Rattlesnake Island—368 acres (149 ha)
Welch Island—187 acres (76 ha)
Little Bear Island—143 acres (58 ha)
Stonedam Island—141 acres (57 ha)
Timber Island—136 acres (55 ha)
Sleepers Island—113 acres (46 ha)
Mark Island—102 acres (41 ha)
Black Island—90 acres (36 ha)
Barndoor Island—88 acres (36 ha)
Black Cat Island—75 acres (30 ha)
Pine Island—74 acres (30 ha)
Whortleberry Island—69 acres (28 ha)
Sandy Island—67 acres (27 ha)
Jolly Island—50 acres (20 ha)
Three Mile Island—47 acres (19 ha)
Round Island—43 acres (17 ha)
Lockes Island—42 acres (17 ha)
Diamond Island—37 acres (15 ha)
Dow Island—32 acres (13 ha)
Big Beaver Island—30 acres (12 ha)
Camp Island—28 acres (11 ha)
Mink Island—26 acres (11 ha)
Birch Island—25 acres (10 ha)

Six islands are connected to the mainland by bridges (Black Cat, Governors, Long, Oak, Christmas (or Plummers) in Paugus Bay, and Worcester[7]), and another eight (Bear, Birch, Cow, East Bear, Jolly, Loon, Three Mile, and Sandy) are served by the U.S. mailboat M/V Sophie C.

Continued at http://en.wikipedia.org/wiki/Lake_Winnipesaukee
These are many multi-million dollar homes along the shore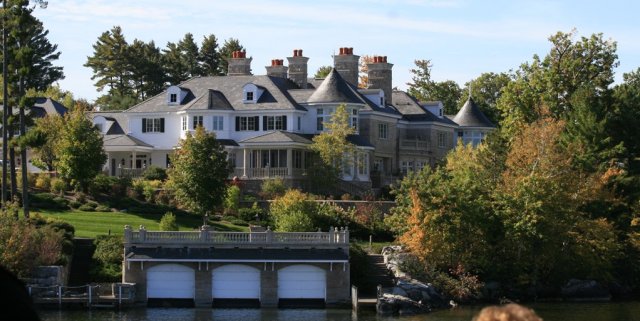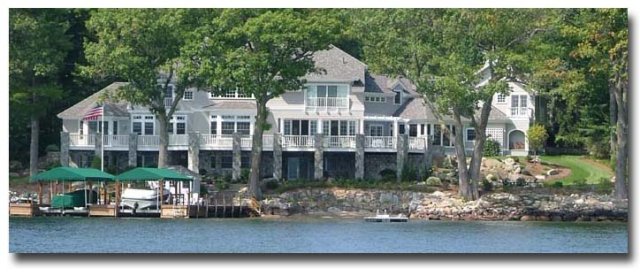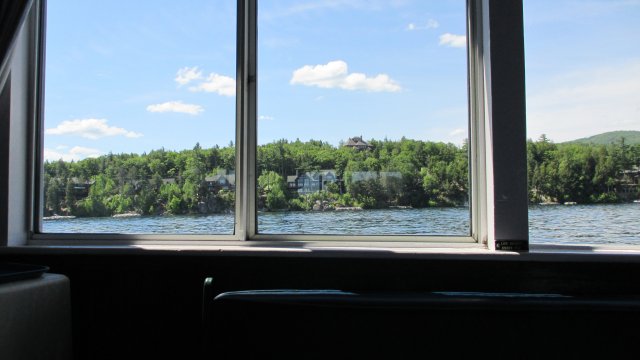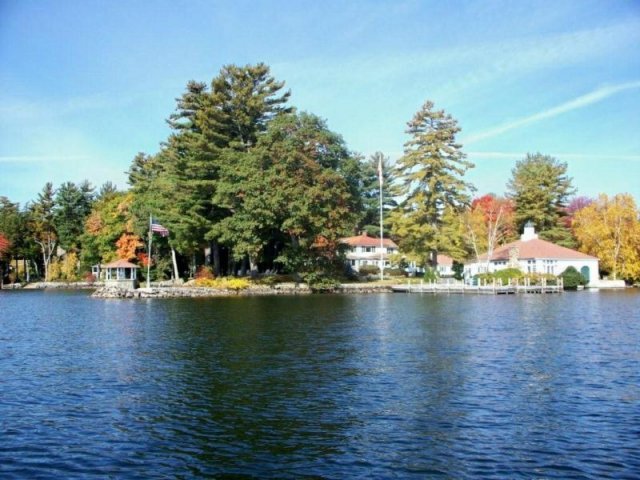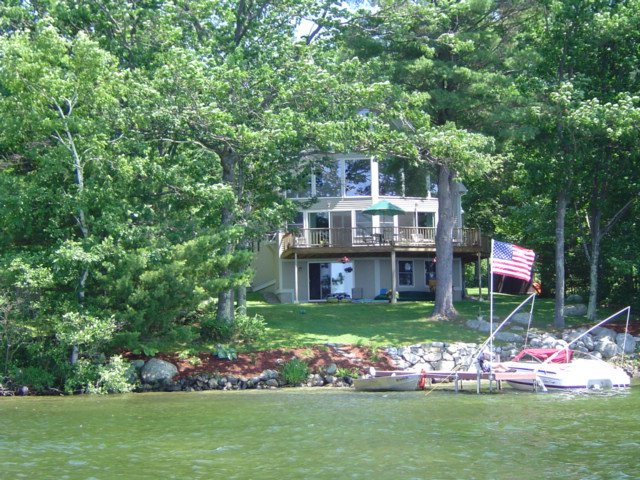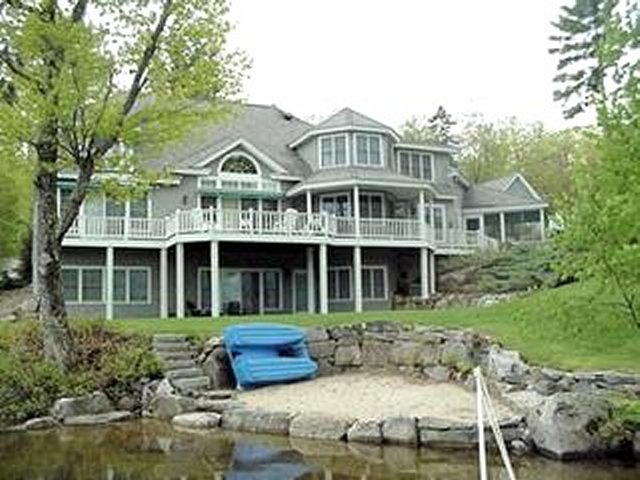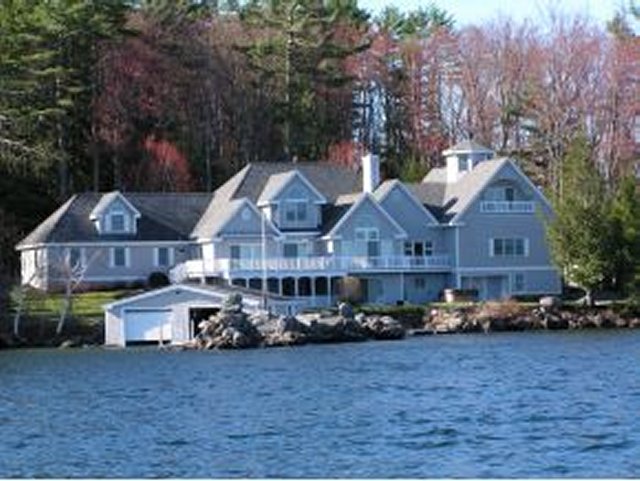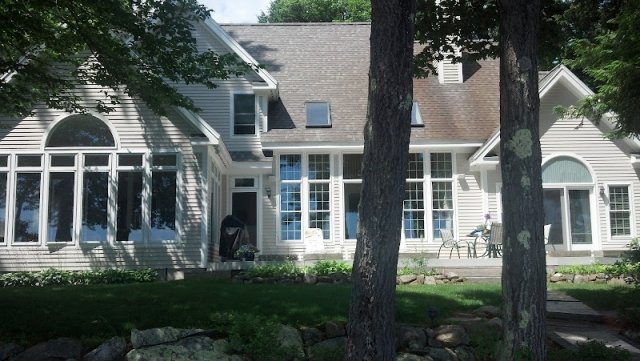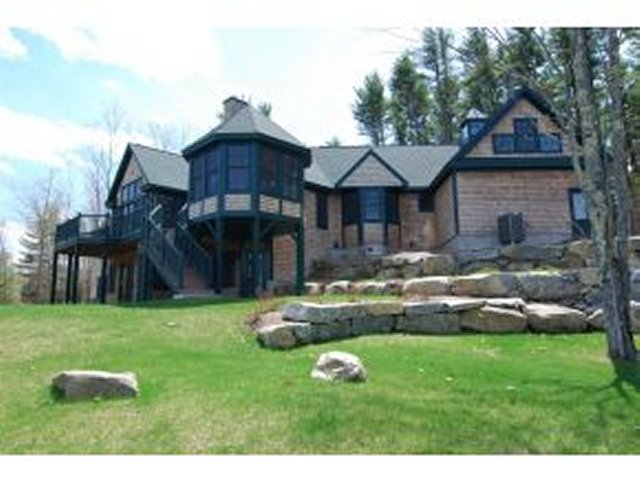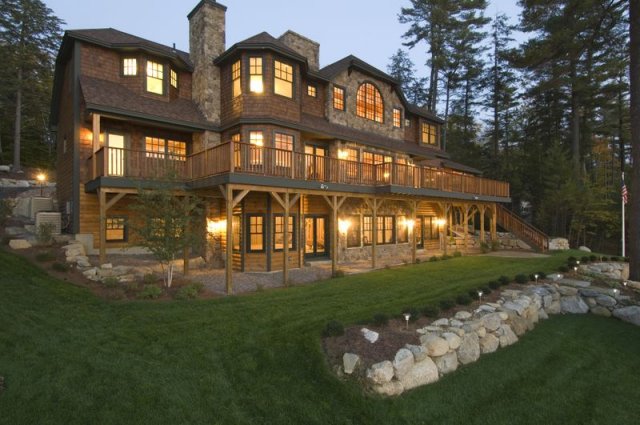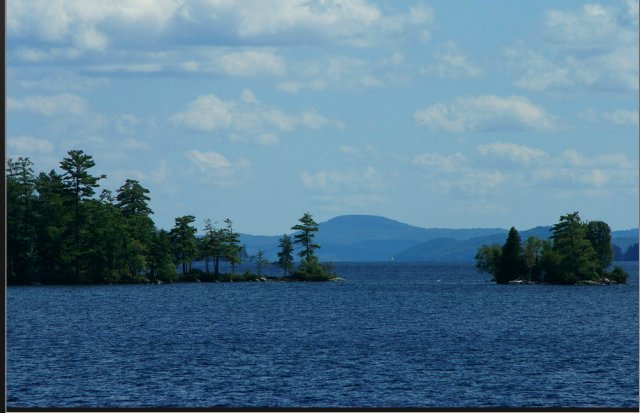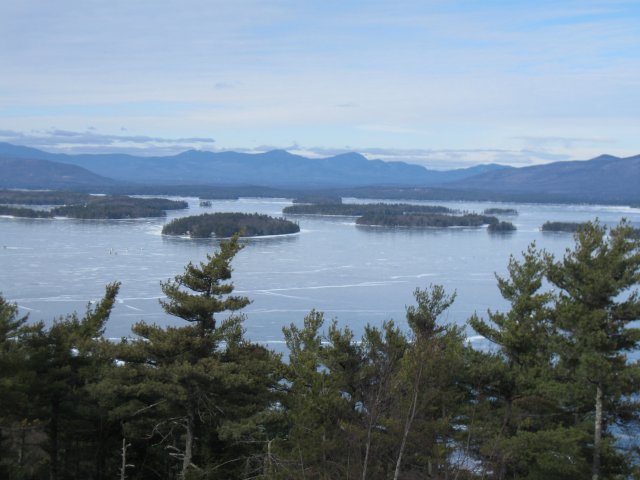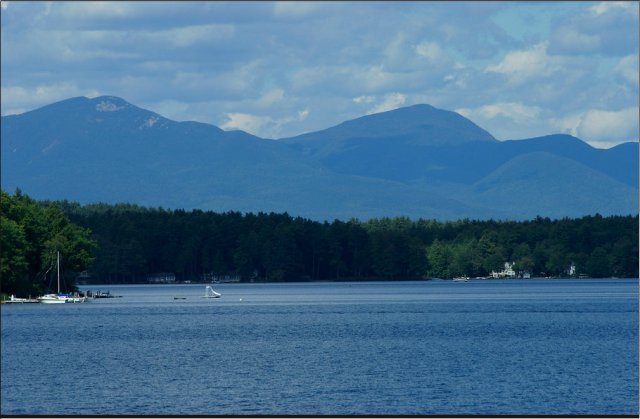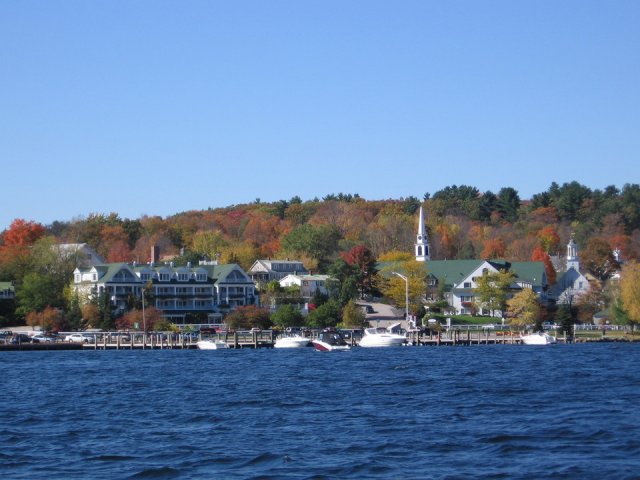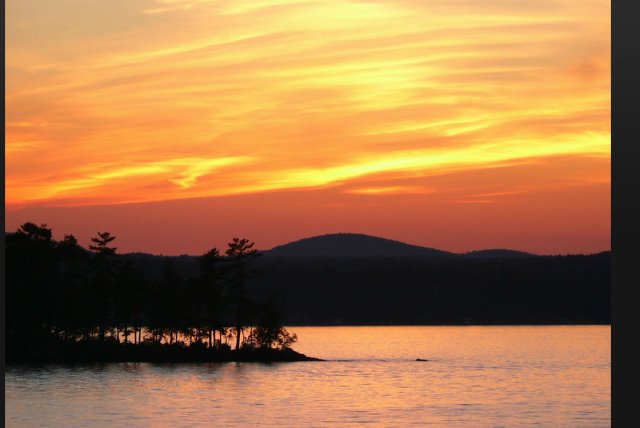 This is the Castle of the Clouds overlooking Lake Winnipesaukee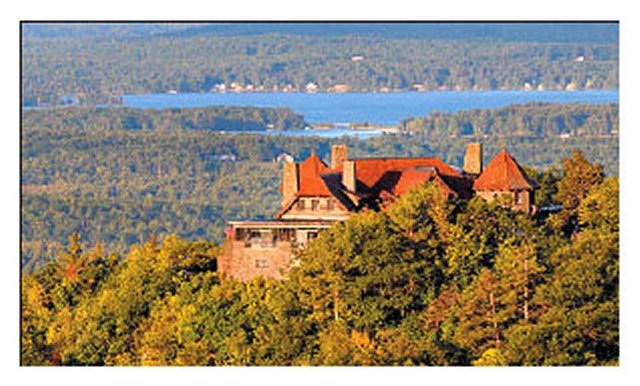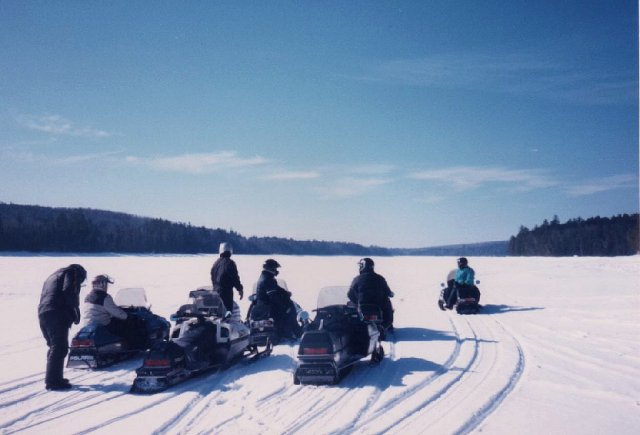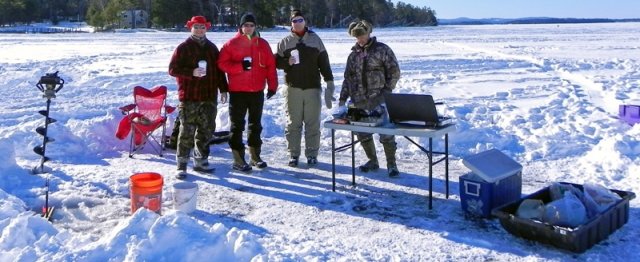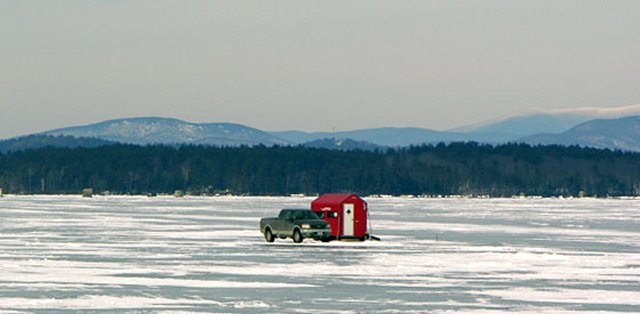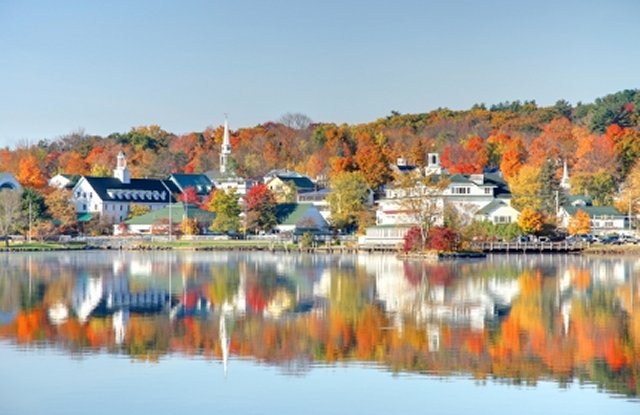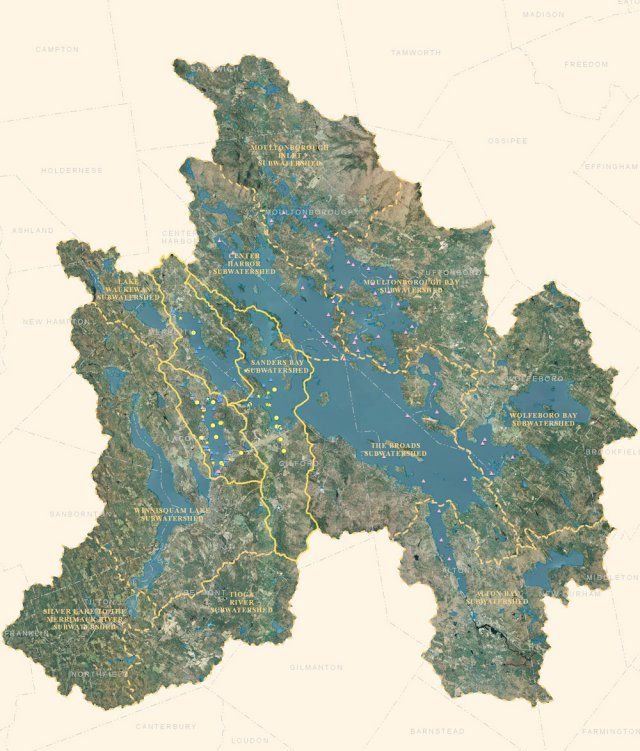 External links
Webcams
Lakes in New Hampshire --- http://en.wikipedia.org/wiki/Lakes_in_New_Hampshire
Oceans in My Life (Including My Navy Days)
http://www.trinity.edu/rjensen/Tidbits/Ocean/Set01/OceanSet01.htm
More of Bob Jensen's Pictures and Stories
http://www.trinity.edu/rjensen/Pictures.htm
On May 14, 2006 I retired from Trinity University after a long and wonderful career as an accounting professor in four universities. I was generously granted "Emeritus" status by the Trustees of Trinity University. My wife and I now live in a cottage in the White Mountains of New Hampshire ---
http://www.trinity.edu/rjensen/NHcottage/NHcottage.htm
Bob Jensen's Blogs --- http://www.trinity.edu/rjensen/JensenBlogs.htm
Current and past editions of my newsletter called New Bookmarks --- http://www.trinity.edu/rjensen/bookurl.htm
Current and past editions of my newsletter called Tidbits --- http://www.trinity.edu/rjensen/TidbitsDirectory.htm
Current and past editions of my newsletter called Fraud Updates --- http://www.trinity.edu/rjensen/FraudUpdates.htm
Bob Jensen's past presentations and lectures --- http://www.trinity.edu/rjensen/resume.htm#Presentations
Our address is 190 Sunset Hill Road, Sugar Hill, New Hampshire
Our cottage was known as the Brayton Cottage in the early 1900s
Sunset Hill is a ridge overlooking with New Hampshire's White Mountains to the East
and Vermont's Green Mountains to the West
Bob Jensen's Threads --- http://www.trinity.edu/rjensen/threads.htm
Bob Jensen's Home Page --- http://www.trinity.edu/rjensen/