Set 2 of My Miscellaneous Photographs
Bob Jensen at Trinity University
I downloaded pictures from a seldom-used camera. Most of the photographs below are from that download.
I will also show you three photographs sent by future neighbors David and Susan Dahill
I took the first photograph (zoomed) below from my desk showing the summit of Mt. Lafayette peeking out from the clouds.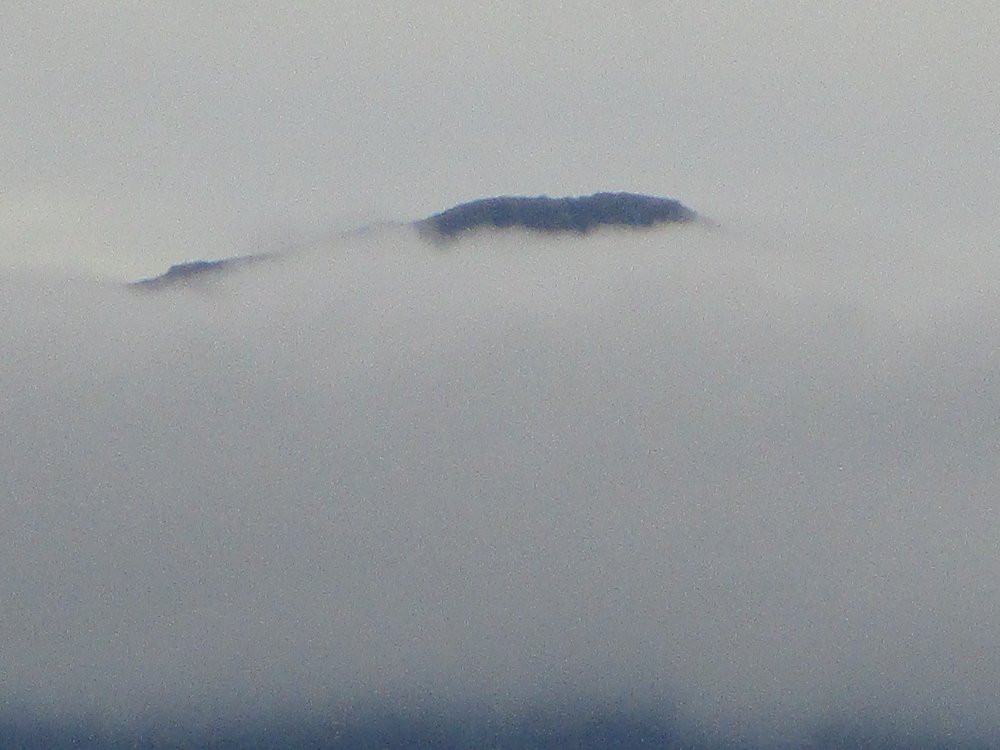 Below is an unzoomed version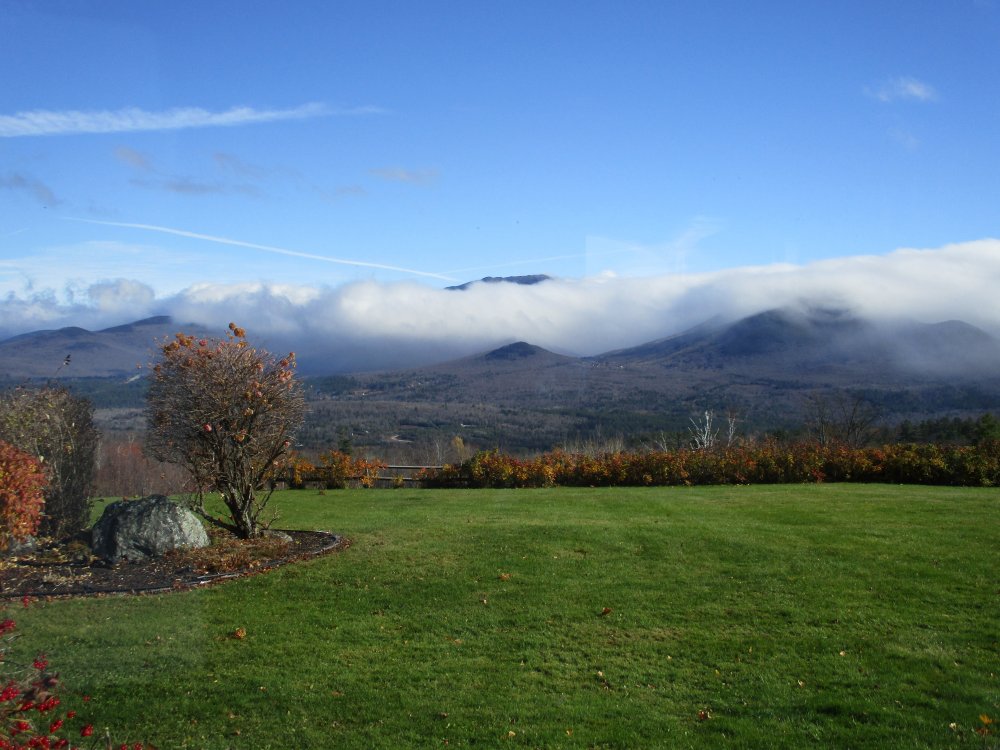 Mt. Lafayette above treeline is one of the more challenging parts of the Appalachian Trail
Here's the granite path leading to the summit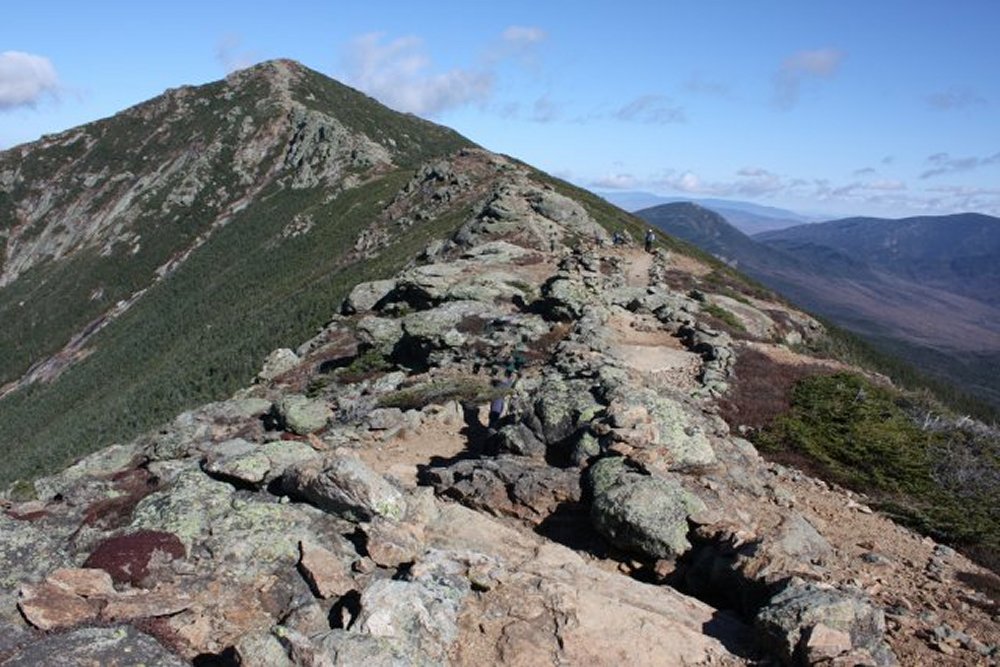 Below is a shot taken later from my desk when there's snow on the summit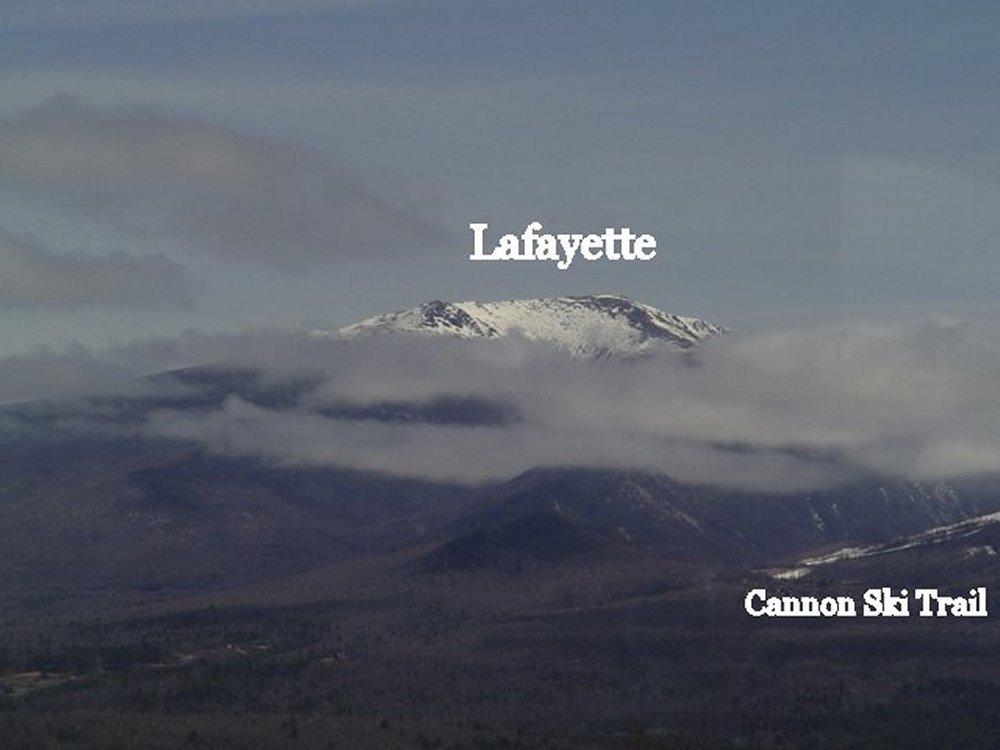 You can see more of my Mt. Lafayette pictures here
http://faculty.trinity.edu/rjensen/tidbits/Mountains/Layfayette01/Lafayette01.htm
My camera contained these summer photographs of my impatiens flowers and the roses on our front deck.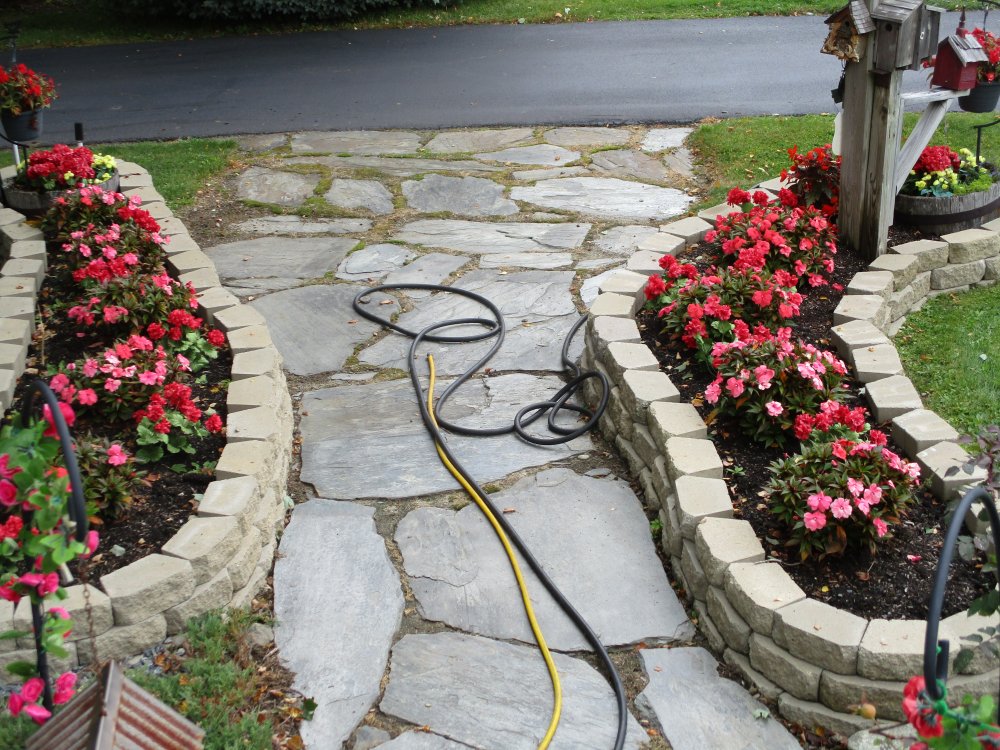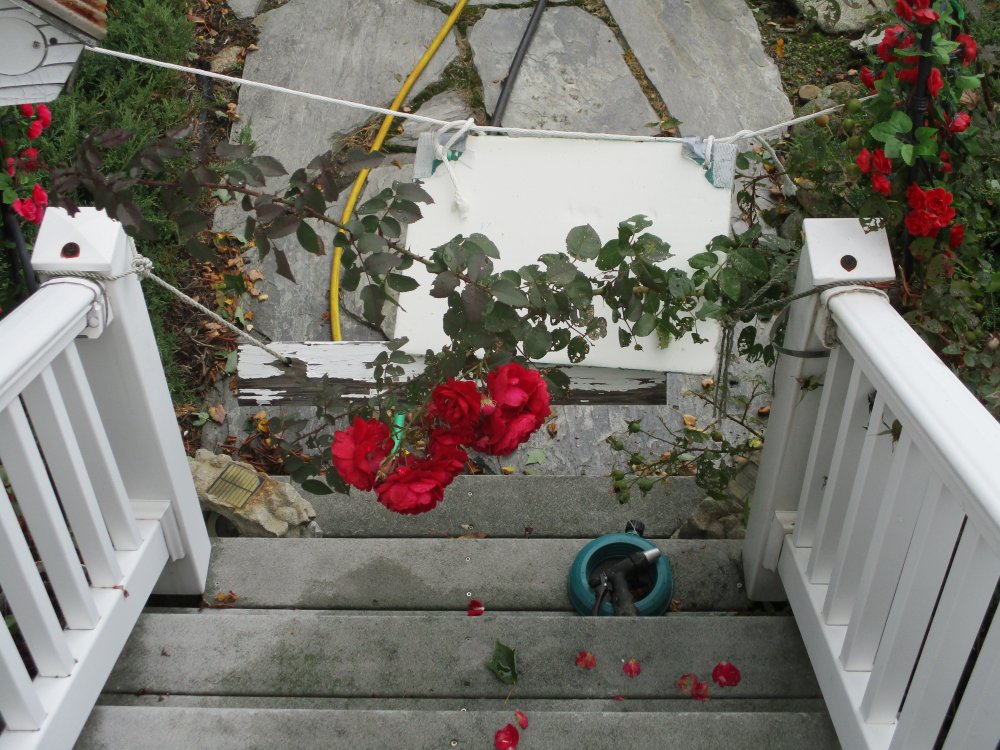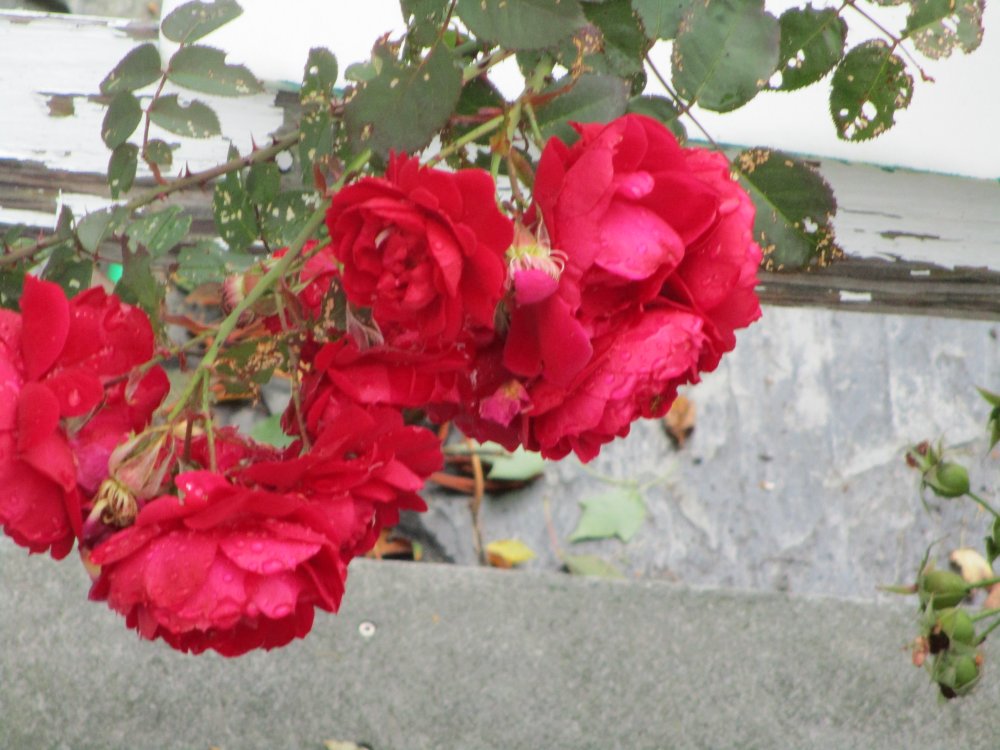 One mile down the road the owners of Polly's Pancake Parlor have a very old mare
Cannon Mountain is in the back ground along with its three "Cannon Balls" and Mt. Kinsman in the distance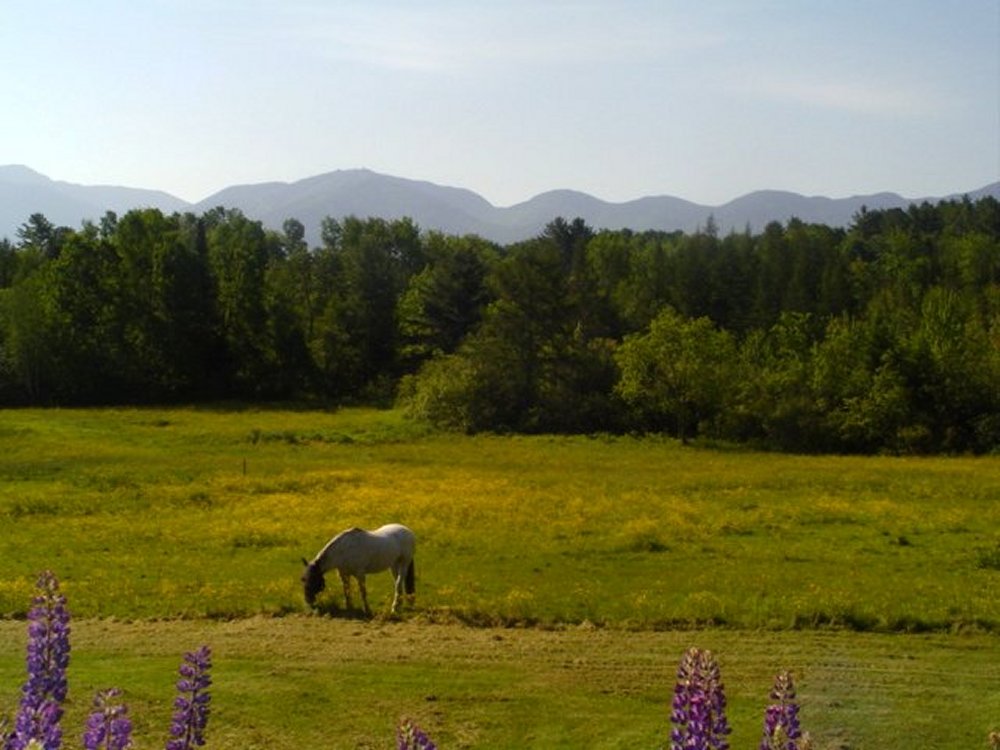 I snapped the picture below of the first tree changing color that I can see from my desk
Cannon Mountain is in the background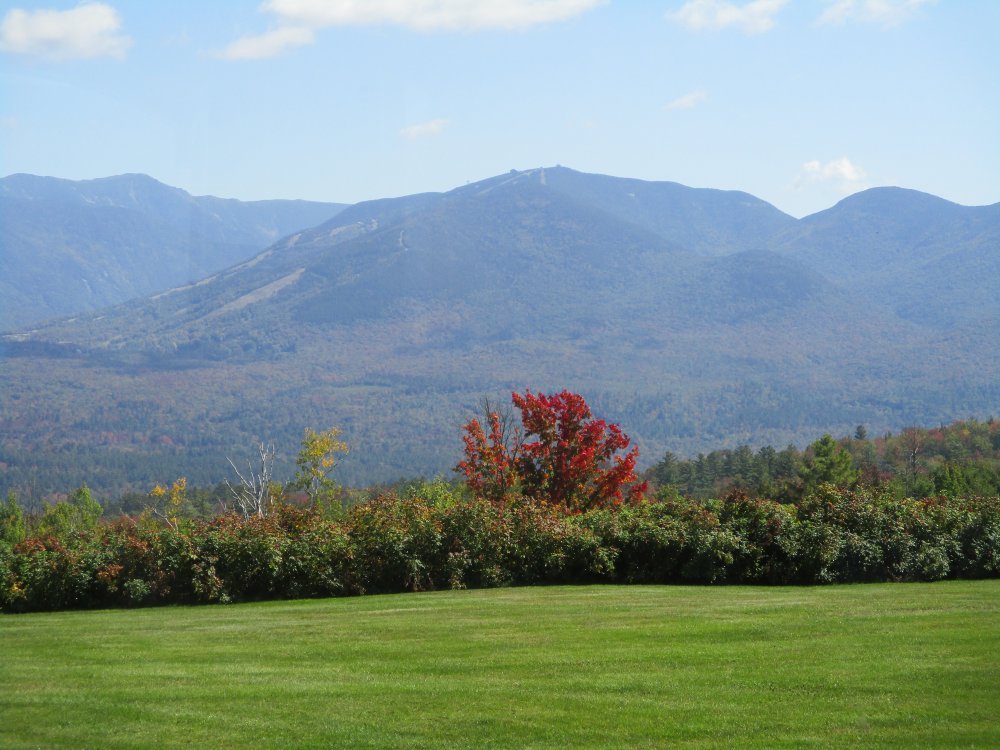 Below is a zoomed picture of that tree with its autumn color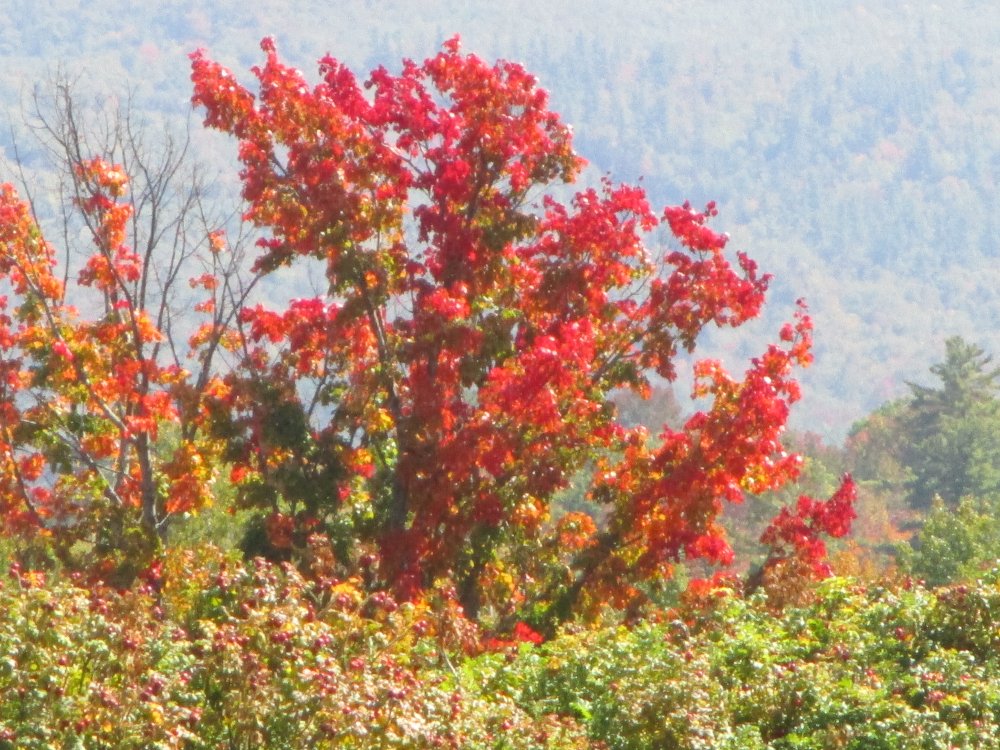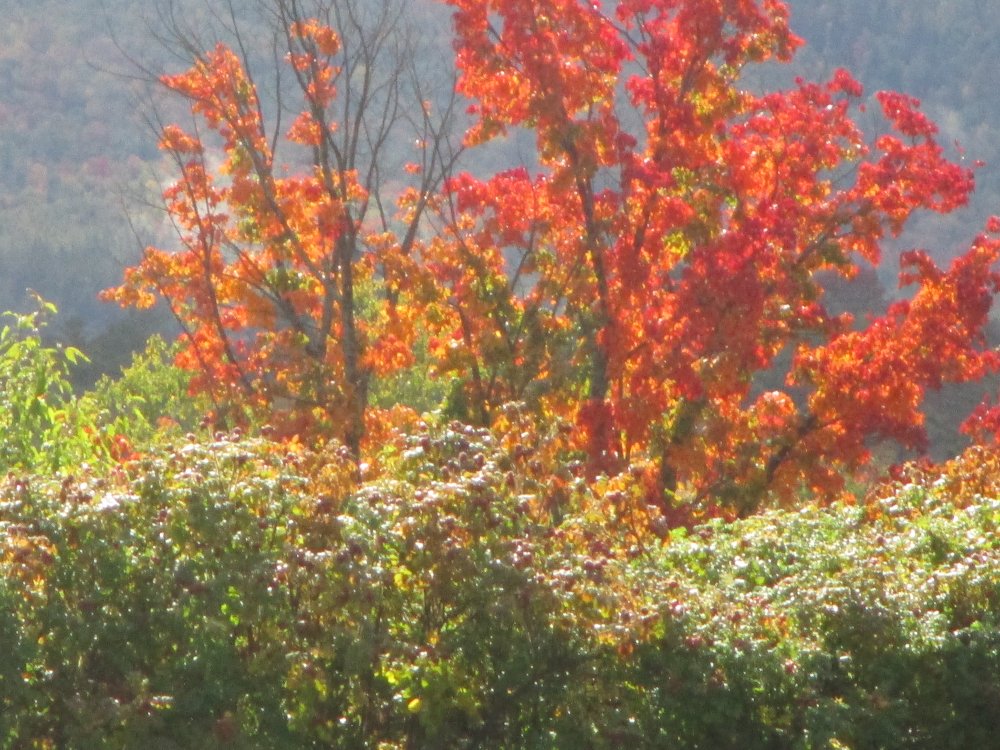 My reflection in the window is visible in the picture below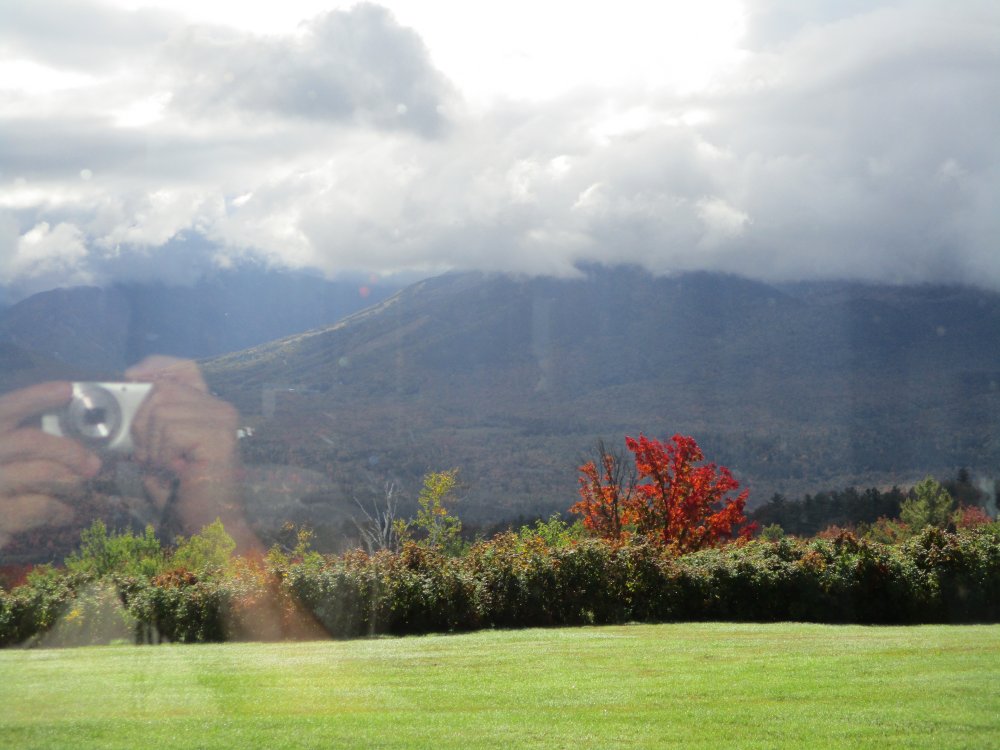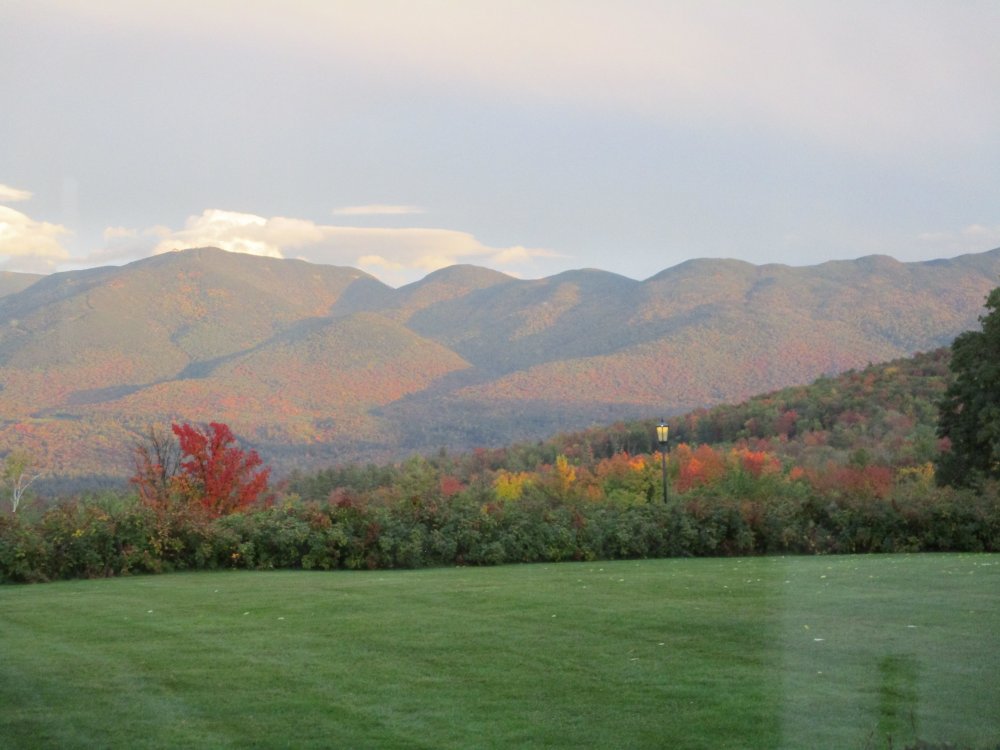 I ran across this picture taken 30 years ago of my colleague Don VAn Eynde in San Antonio
My wife Erika is next to him and the other folks are relatives of Erika visiting us from the mountains of German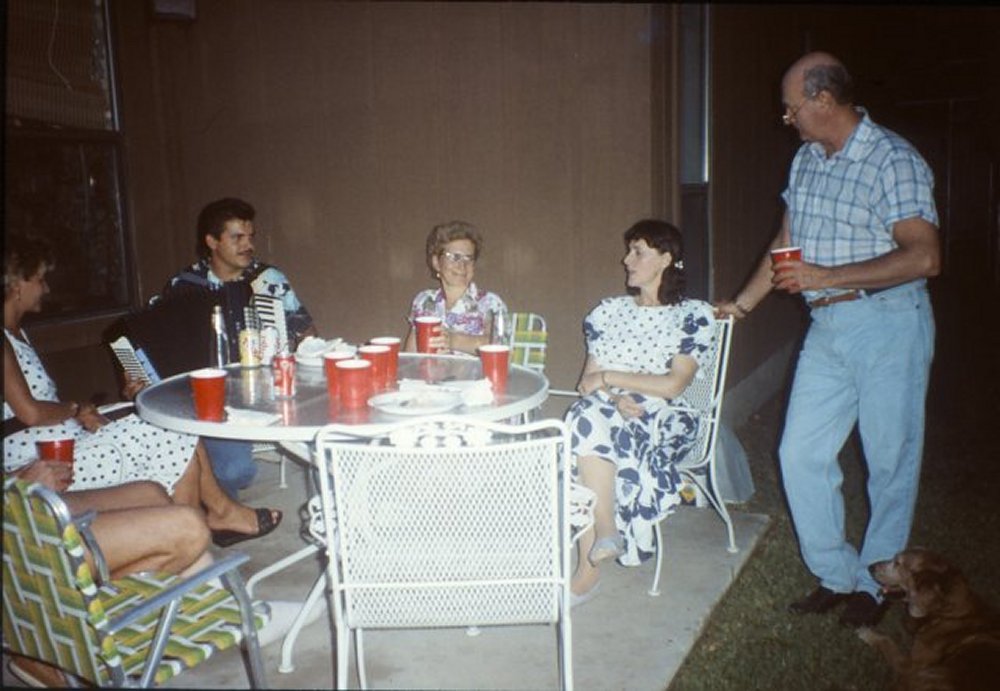 This is Erika and Dixie Van Eynde at a costume party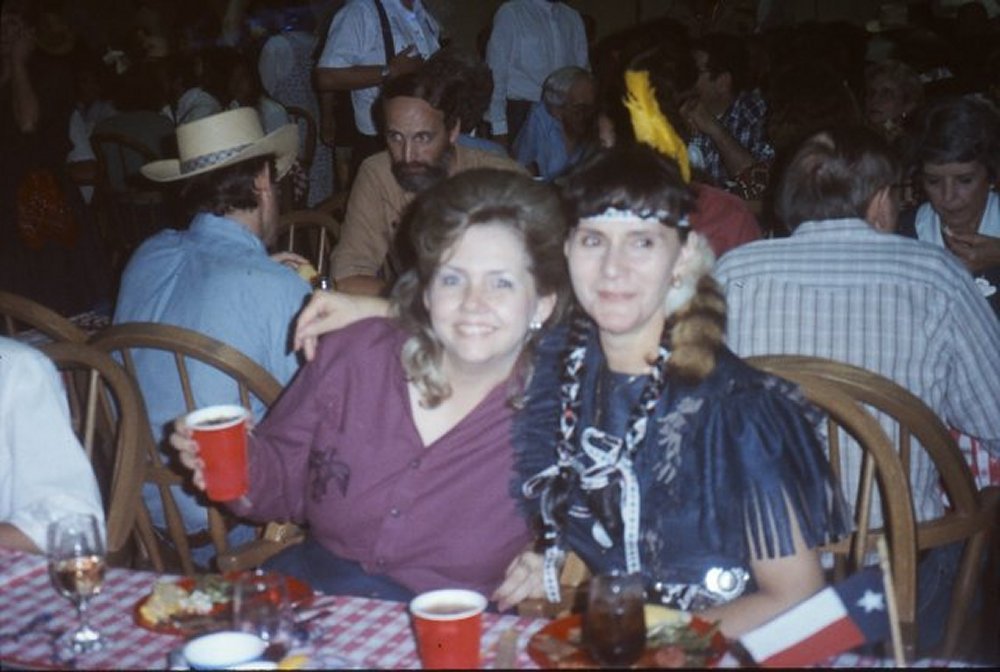 In October 2019 I met a couple who are planning to build a home nearby in about five years
Susan and David Dahill currently from Cape Cod will one day be my neighbors if I live five more years
They are avid hikers and promise to send me more pictures of their adventures
Here are the three pictures they sent me recently.
This is Susan on Cooley Hill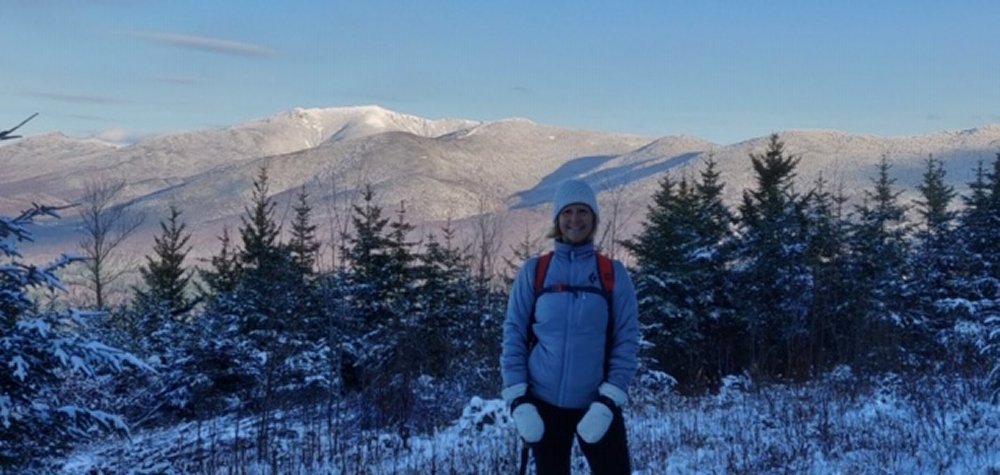 This is near Gibb's Cabin on Bronson Hill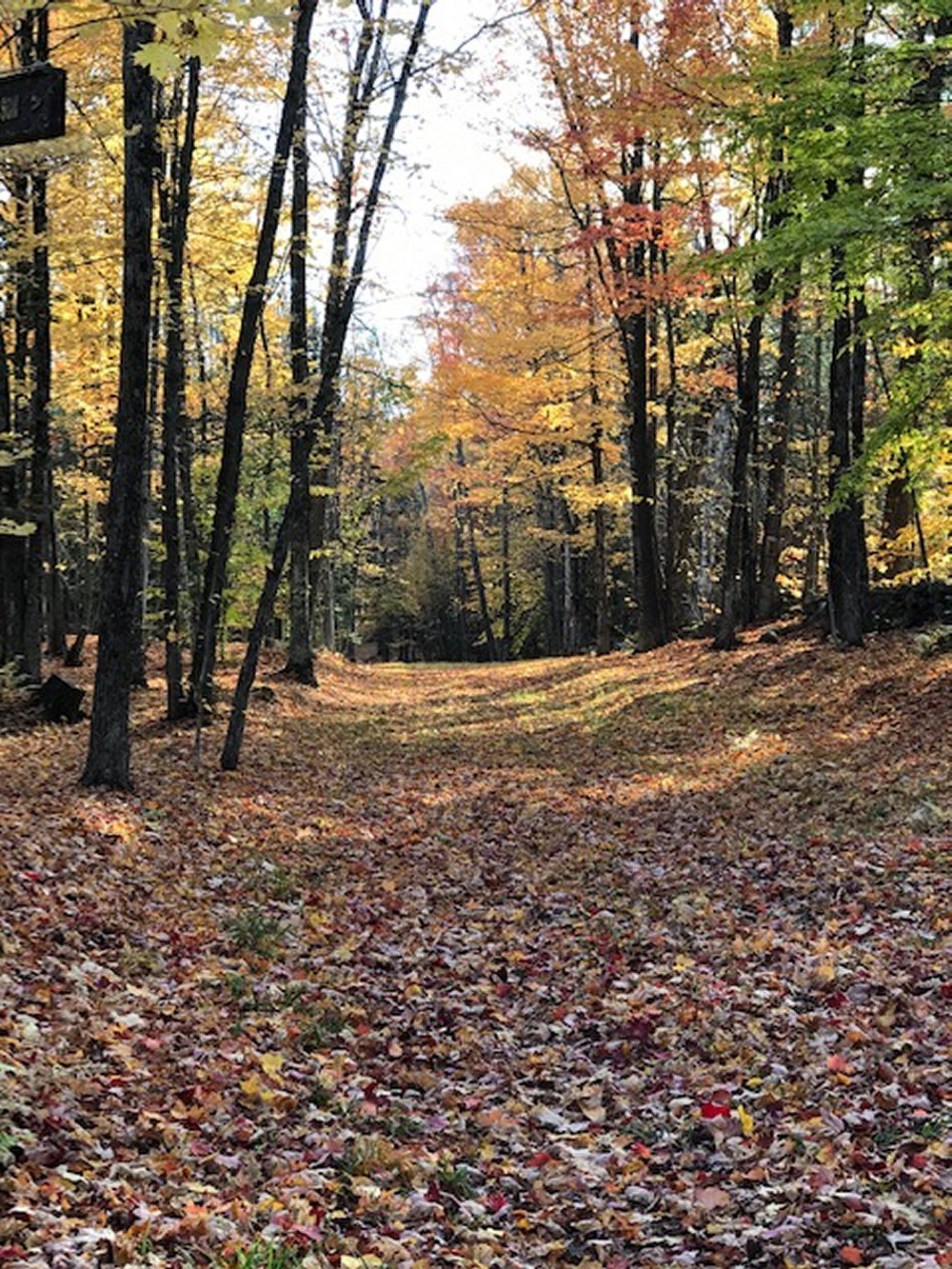 And the picture below was taken from Randolph Ledge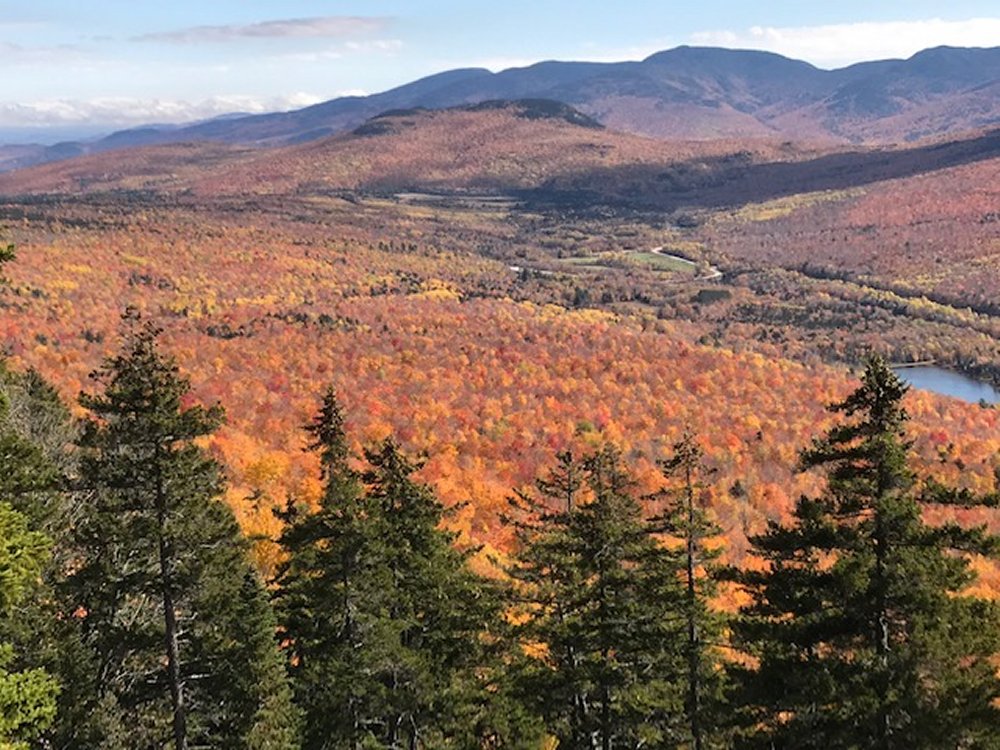 Some of My All Time Favorite Photographs
Set 1 of My All Time Favorite Photographs
http://faculty.trinity.edu/rjensen/Tidbits/Favorites/Set01/FavoritesSet01.htm

Set 2 of My All Time Favorite Photographs
http://faculty.trinity.edu/rjensen/Tidbits/Favorites/Set02/FavoritesSet02.htm

Set 3 of My All Time Favorite Photographs
http://cs.trinity.edu/rjensen/Tidbits/Favorites/Set03/FavoritesSet03.htm

Set 4 of My All Time Favorite Photographs
http://faculty.trinity.edu/rjensen/Tidbits/Favorites/Set04/FavoritesSet04.htm

Set 5 of My All Time Favorite Photographs
http://cs.trinity.edu/rjensen/Tidbits/Favorites/Set05/FavoritesSet05.htm
More of Bob Jensen's Pictures and Stories
http://www.trinity.edu/rjensen/Pictures.htm
Blogs of White Mountain Hikers (many great photographs) ---
http://www.blogger.com/profile/02242409292439585691
Especially note the archive of John Compton's blogs at the bottom of the page at
http://1happyhiker.blogspot.com/
White Mountain News --- http://www.whitemtnews.com/
On May 14, 2006 I retired from Trinity University after a long and wonderful career as an accounting professor in four universities. I was generously granted "Emeritus" status by the Trustees of Trinity University. My wife and I now live in a cottage in the White Mountains of New Hampshire ---
http://www.trinity.edu/rjensen/NHcottage/NHcottage.htm
Bob Jensen's Blogs --- http://www.trinity.edu/rjensen/JensenBlogs.htm
Current and past editions of my newsletter called New Bookmarks --- http://www.trinity.edu/rjensen/bookurl.htm
Current and past editions of my newsletter called Tidbits --- http://www.trinity.edu/rjensen/TidbitsDirectory.htm
Current and past editions of my newsletter called Fraud Updates --- http://www.trinity.edu/rjensen/FraudUpdates.htm
Bob Jensen's past presentations and lectures --- http://www.trinity.edu/rjensen/resume.htm#Presentations
Our address is 190 Sunset Hill Road, Sugar Hill, New Hampshire
Our cottage was known as the Brayton Cottage in the early 1900s
Sunset Hill is a ridge overlooking with New Hampshire's White Mountains to the East
and Vermont's Green Mountains to the West
Bob Jensen's Threads --- http://www.trinity.edu/rjensen/threads.htm
Bob Jensen's Home Page --- http://www.trinity.edu/rjensen/